Hands-on activities can be found in the Hartman Prehistoric Garden on Saturdays 10 am-2 pm.
Dino Days is a celebration of the prehistoric age focused on the plants and organisms that were in existence when Dinosaurs roamed the Earth. The Hartman Prehistoric Garden encapsulates a habitat that reflects the most conducive environment for those plants and is the home to dinosaur footprints, fossils, and even the sculpture of an Ornithomimid. Each weekend there will be activities the entire family can enjoy, interpretive signage throughout the Garden, and a life-size story walk in the Children's Garden.
Self-led Activities
There are two different downloadable activities below varying in difficulty. Each has informative sheets included providing further information on each object. Begin in the Hartman Prehistoric Garden and see how many objects you can uncover!
Life-Size Story Walk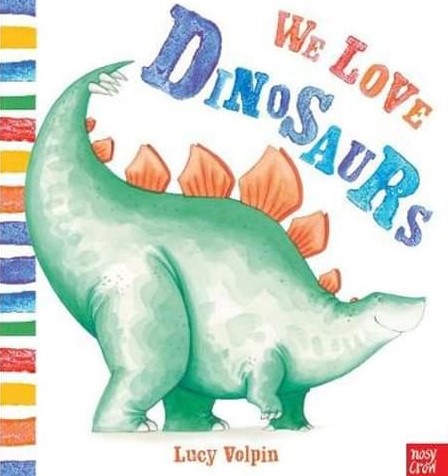 We Love Dinosaurs by Lucy Volpin
Bring the little ones to the Children's Garden and walk as you read through this colorful rhyming book geared toward ages 2-5. This book can be purchased in the Gift Shop at the Garden Center building.