Music in the Garden
June 9, 2022
@
5:30 pm
–
July 28, 2022
@
7:30 pm
Included with admission, free for members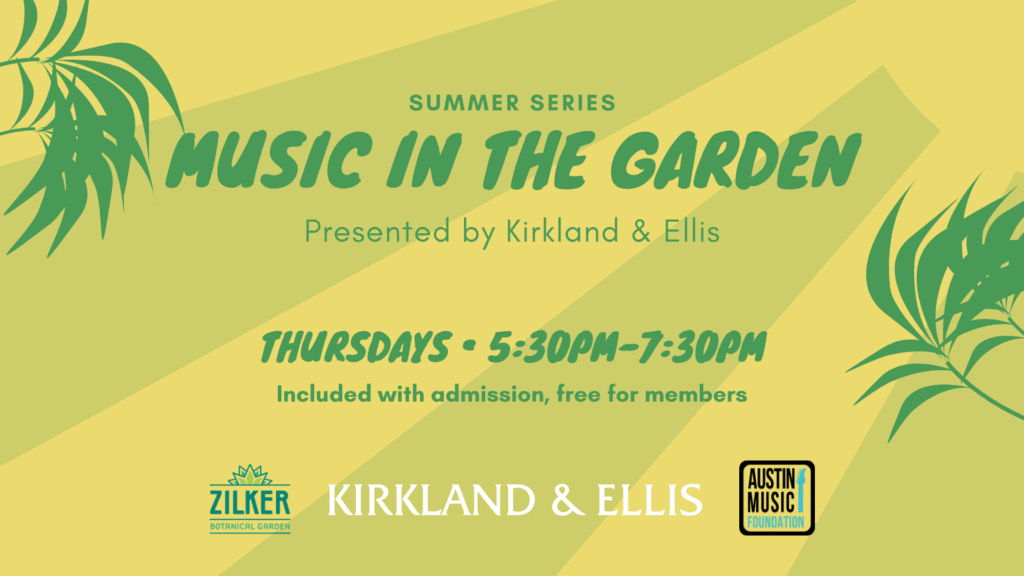 Music in the Garden returns this summer! The Garden welcomes you to enjoy live music from the Mabel Davis Rose Garden on Thursdays from 5:30 pm to 7:30 pm as a different artist performs each week beginning June 9, thru July 28th. Bring a blanket or chair and we'll see you there.
Music in the Garden is included with the price of admission and free for Conservancy members. All ages are welcome to sit and enjoy or wander the grounds as music is amplified throughout.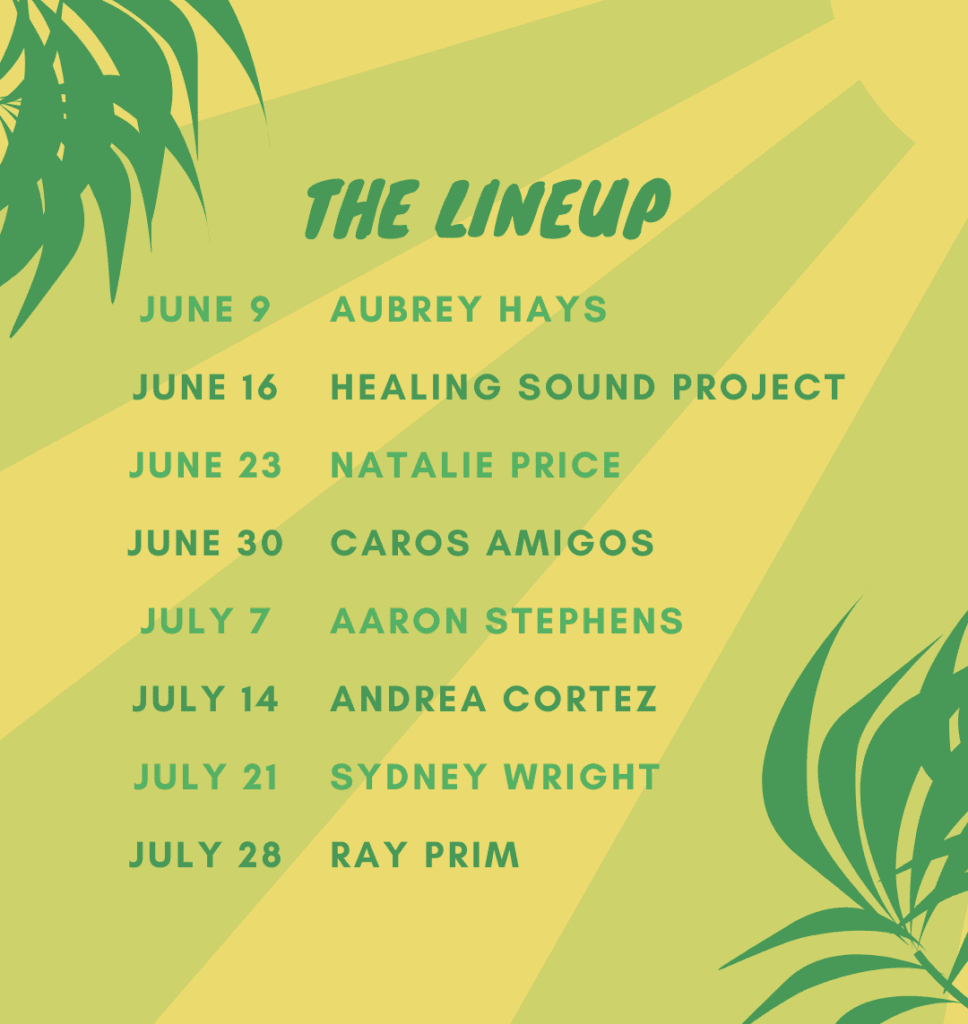 Time: 5:30-7:30pm, arrive early to find parking
Location: Zilker Botanical Garden, 2220 Barton Springs Rd. Austin, TX 78746
Overflow Parking: 2300 Stratford Drive
Thank you to our sponsor Kirkland & Ellis for supporting Music in the Garden 2022.
Vendors On Site: Good JuJu Flowers July 21 & 28, BOXT wine samples July 14, 28, Zip Top June 30, July 21 & 28, Easy Tiger July 21, 28.
Most of the artists have been provided and sourced by Austin Music Foundation.
Become a member today to attend all nights of the event free of charge!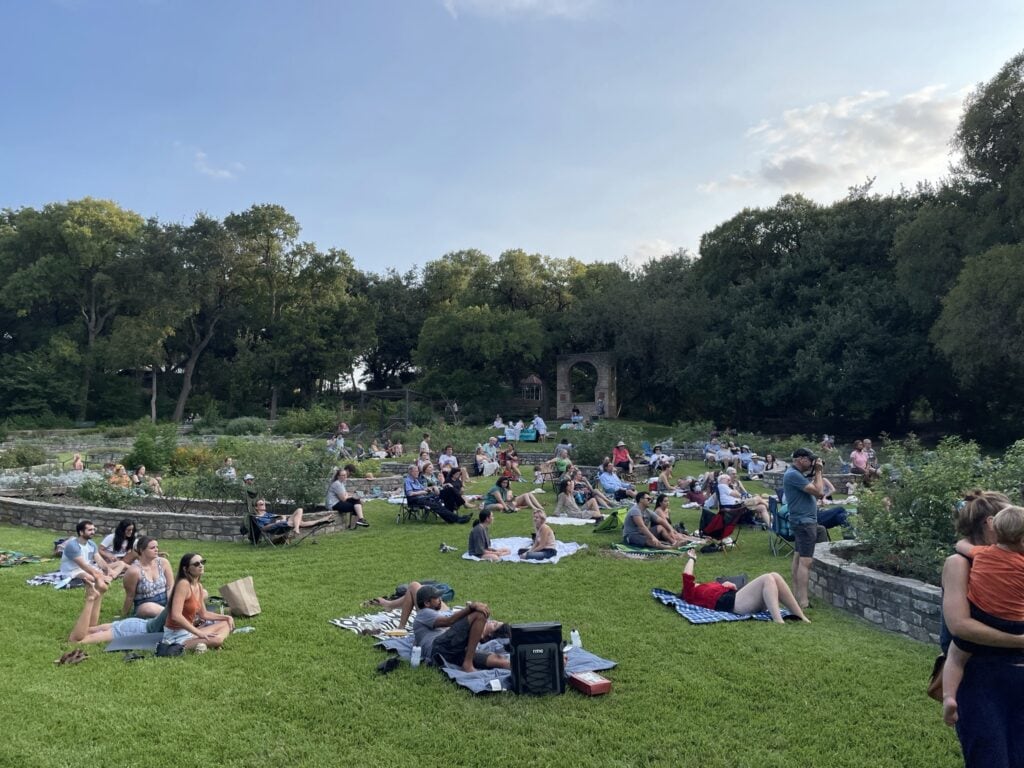 Last summer, Music in the Garden was introduced as an opportunity to heal through sound while connecting with Nature. The Healing Sound Project, formed by duo Sarah Jane Hargis and Andrea Cortez, performed a combination of flute and harp melodies which incorporated the natural sounds of the Garden into their performance. As more and more people get back to outdoor events, this series returns with a greater variety of artists and genres to welcome the city of Austin back to its musical roots and love for local artists. The Zilker Botanical Garden provides the perfect intimate space for Austinites to feel at home in their very own backyard while accommodating over 200 guests at a time.