Get ready to experience a night like no other as the Zilker Botanical Garden Conservancy proudly presents High Desert Dîner en Blanc.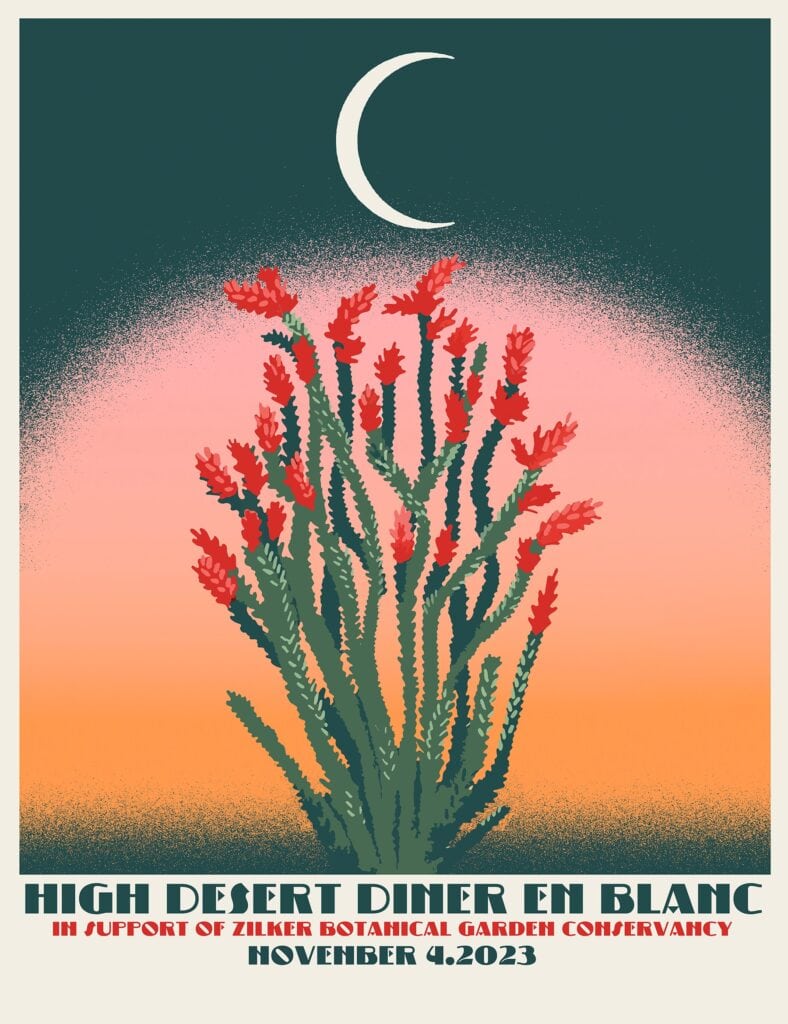 The High Desert theme of our first annual Dinner in White is in celebration of the grand unveiling of the Zilker Botanical Garden Succulent Collection. The collection was gifted to the Conservancy by the late Bob Barth and accompanied by a generous donation to hire a curator to care for the collection through 2025. The High Desert Dîner en Blanc will be the first time the collection is viewed by the public.
Le Dîner en Blanc originated in Paris as a celebration of good food and good friends in an outdoor space. It's an elevated picnic that encourages self-expression, playfulness, and community.
On November 4th, 2023, the Zilker Botanical Garden Conservancy brings Dîner en Blanc to the Zilker Botanical Garden in support of our mission to cultivate community and foster life-long learning that inspires an appreciation of the botanical world.
Become a Sponsor
During the past year, Zilker Botanical Garden Conservancy has raised over $300,000 in support of preserving the Butler Window, securing a rare and robust succulent collection, and creating educational and engaging programming for the Austin community. Become a sponsor of our First Annual Dinner in White and support our garden as we grow alongside our beautiful city. Thank you for considering supporting High Desert Dîner en Blanc. Sponsorships are available from $1,000 – $20,000.
Please contact Executive Director, Holly Hawk, at director@zbgconservancy.org with inquiries.
Tickets
$125 per adult | $225 per couple*
Tickets to High Desert Dîner en Blanc include a beautifully crafted outdoor dinner, open bar, games, and tours of the brand-new succulent collection. This fundraiser directly supports the Zilker Botanical Garden Conservancy.
What to wear: All-white dinner party attire that is comfortable for an evening outdoors. Kindly leave the heels at home to prevent damage to the Garden.
This event is for ages 21 and up only
*Early bird pricing is available until October 13
---
High Desert Dîner en Blanc Committee
Holly Hawk
Leah Romero
Rachel Raise
Kate Tolliver
Cassie Gowan
Monica Sivilli
Thank you to our sponsors!
Stephanie Hunter & Michael Breen
Crowell Builders
Austin City Dental
dwg.
Wilda Campbell
John Schlesselman
High Desert Vodka
Autumn Keiser
Word + Carr Design Group