Drought To Deluge Gardening: Practical Lawns
April 8, 2021
@
10:00 am
–
12:00 pm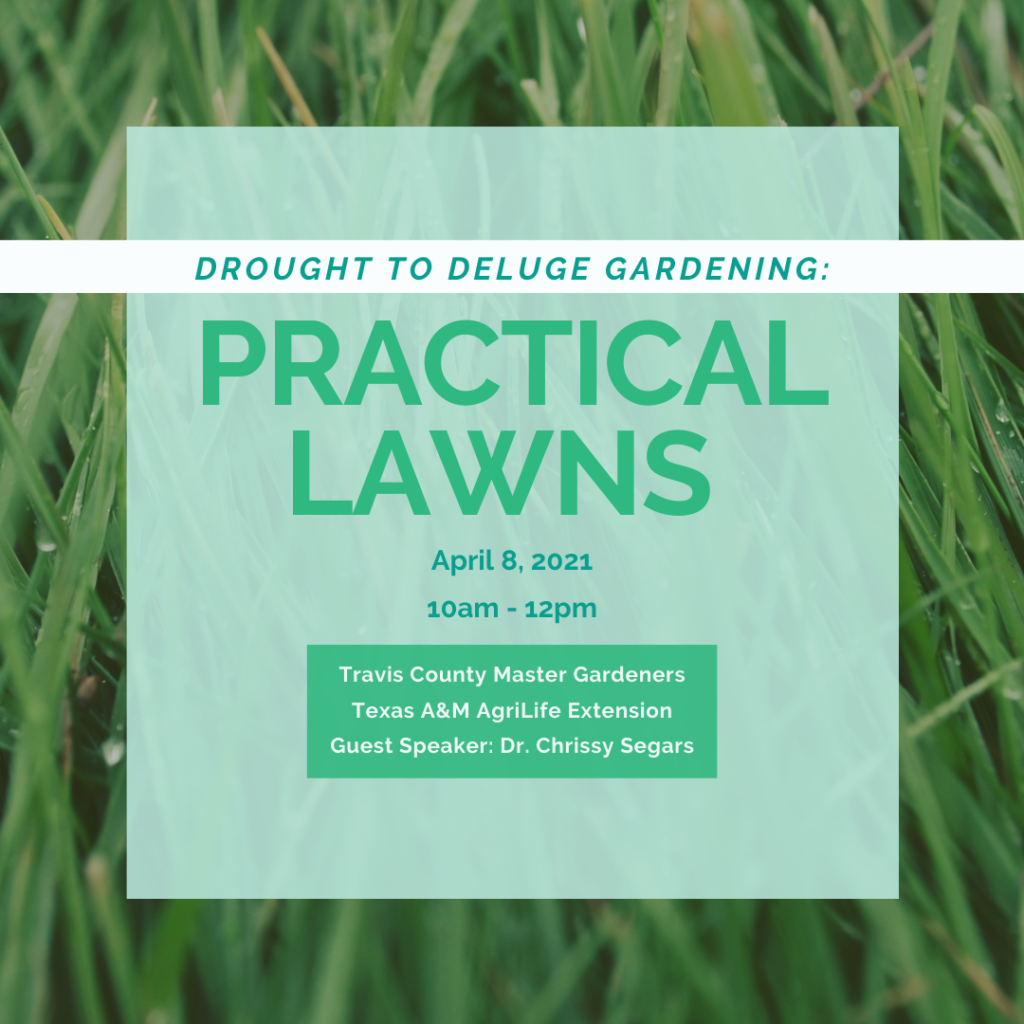 The Texas A&M AgriLife Extension Service in Travis County and Dr. Chrissy Segars, Turfgrass Specialist with Texas A&M AgriLife Extension, will present "Practical Lawns" as part of the continuing Drought To Deluge Gardening series.
Like many areas in Texas, water restrictions and protection of aquifers and rivers from runoff is having a big impact on how we look at lawns. Dr. Segars' presentation will help Austin area residents manage their lawns for pest and disease resistance while maintaining water-efficiency. She will explain which turfgrasses work well with the challenging geological conditions in Travis County.
The free webinar will be presented live on April 8 from 10 a.m. to 12 p.m. The program will be recorded. Space is limited to 100 attendees. All attendees must register to either attend the live seminar or view the recording.
To register click here or paste this link in your browser:
https://traviscountytx-gov.zoomgov.com/webinar/register/
8516147239488/WN_cNQr3PWSTtuxsxIV7J392A.
Attendees will have the opportunity to submit questions prior to the webinar and receive answers during the live program as time allows.
The seminar series complements the recent publication of the book, From Drought to Deluge: The Resilient Central Texas Garden, which can be purchased online from the Travis County Master Gardeners Association.
More information on the seminars can be found by signing up for event notifications and subscribing to the blog. Also visit the AgriLife Extension's Events Calendar
Travis County Master Gardeners