June 1st 2020: Garden Reopening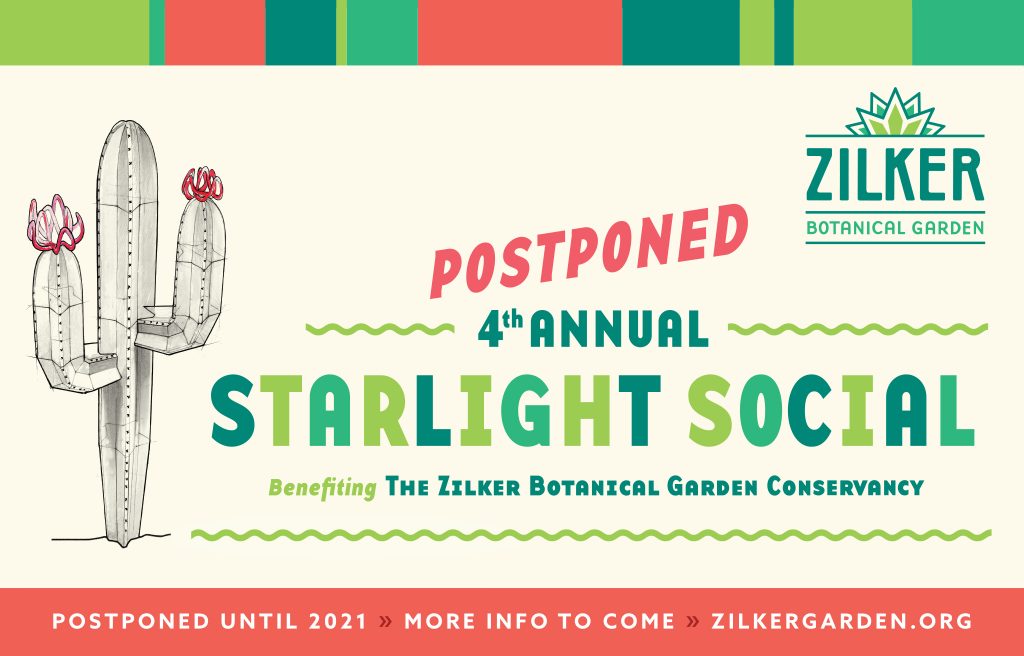 During the ongoing global health crisis, Zilker Botanical Garden must cancel our Starlight Social, the Garden Party scheduled for April 29th. We want you to know how very grateful we are for your support; you provide the groundwork of our success and we can't thank you enough for that.
We plan this gala in spring because of the enjoyable spring weather with the added bonus of the beautiful blooms of the season. Staff continues to tend to the Garden and we look forward to celebrating the blooms with you next spring.
In the meantime, we urge everyone to follow the guidance of public health experts in protecting themselves and their communities from the coronavirus. And while sheltering at home find solace in nature's beauty. Continue to follow us on social media for Garden updates.