Ikebana Demonstration
November 3
@
9:30 am
–
12:00 pm
Open to the public, free to attend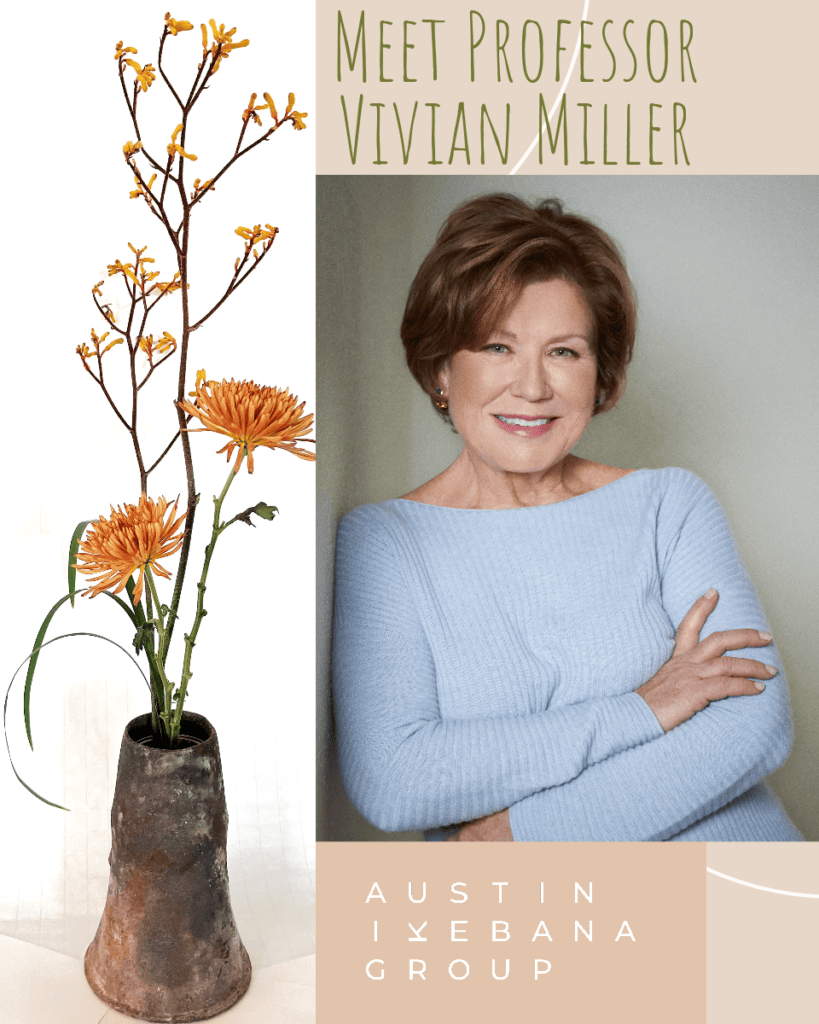 Austin Ikebana Group is hosting a special event for its members to meet Professor Vivian Miller (Diploma Level Saiko-shoku Sokatoku Okuden Sankajo). Her teaching method emphasizes accessible forms and local, seasonal materials. The demonstrations will be a modern interpretation of a 250-year-old arranging style that uses three materials.

This event is free to the public (adult only) and open to attend as guest observers in person (no flower materials provided), or via Zoom meeting. Please email to austinikebanagroup@gmail.com to RSVP.
About the Presenter
Vivian has studied with the Ikenobo School in the US and Japan for over 30 years and has taught traditional and modern forms of ikebana for over 20 years. She has exhibited her arrangements at numerous venues, including the Kyoto Tanabata (Star Festival) exhibition, the Newark New Jersey Cherry Blossom Festival, and the San Antonio Asian Festival.
She is a member of the Ikenobo Floral Art Society of the United States and Texas and Ikebana International. She teaches regularly at her home and at Texas ikebana study groups. 
Austin Ikebana Group
austinikebanagroup@gmail.com