Japanese Flower Arrangement with Jan Abrams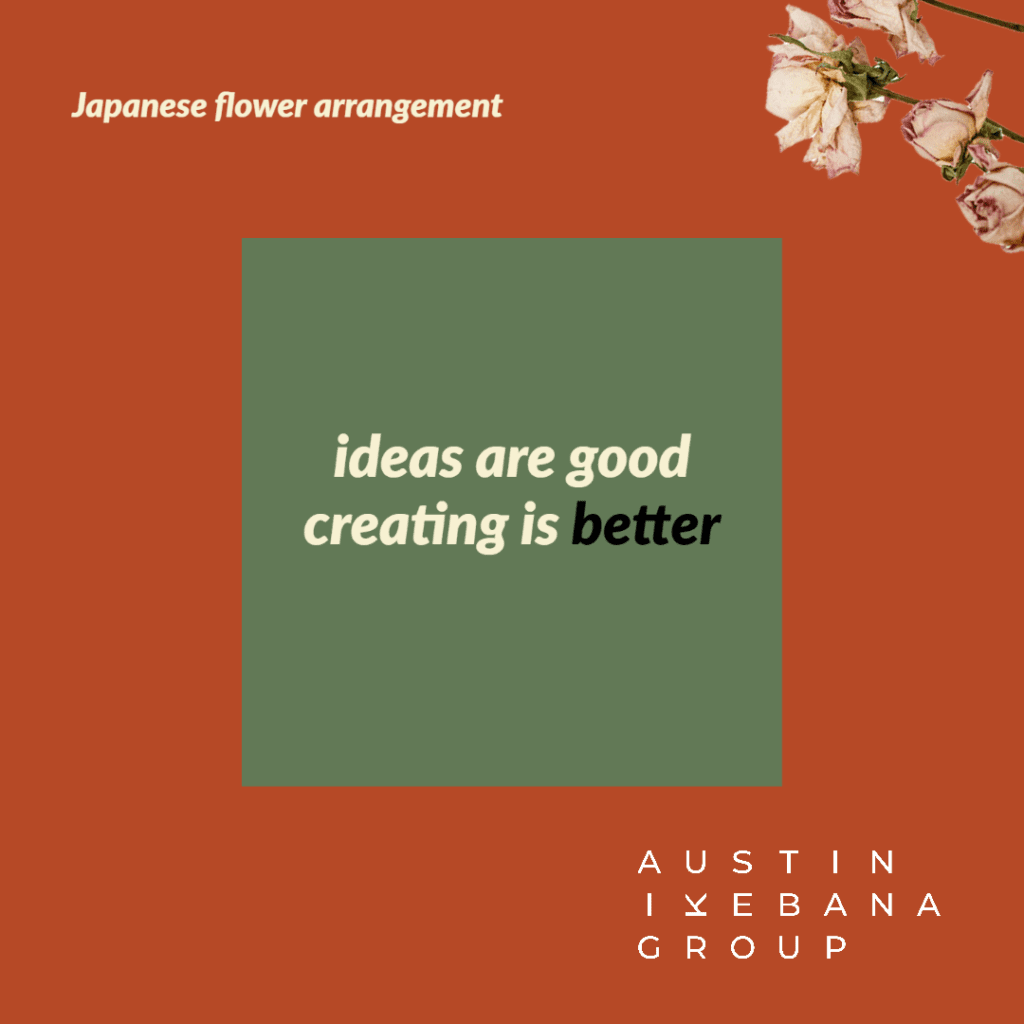 Open to the public, free to attend
January 6
@
9:30 am
–
12:00 pm
Come and join Austin Ikebana Group's first Japanese Flower Arrangement of the year 2023. Jan Abrams, our presenter, will demonstrate one Sogetsu School basic Moribana style arrangement (or variation) and one freestyle arrangement.
Jan Abrams began studying Ikebana in Los Angeles in 2011 with Kyoko Kassarjian-Sensei ("teacher"), an internationally-recognized and award-winning Ikebana artist who has been granted the highest degree, Riji, by the Sogetsu School in Tokyo. Ms. Abrams currently holds a Teacher's Certificate Third Grade from the Sogetsu School. She has exhibited her arrangements and done numerous demonstrations for the public. She also served two terms as the Director of the Sogetsu San Fernando Valley Branch, founded by Mrs. Kassarjian-Sensei, and was an officer of the Los Angeles Chapter of Ikebana International, both prior to moving to Austin in 2019.
This event is free to the public and open to attend as guest observers (no flower materials provided). With limited seats in the Auditorium, pre-registration is required. Please email austinikebanagroup@gmail.com so that we can plan for your attendance.
This will be held in the Auditorium in the Garden Center.
Austin Ikebana Group
austinikebanagroup@gmail.com