Music in the Garden: Aubrey Hays *NEW TIME
September 28
@
6:00 pm
–
7:30 pm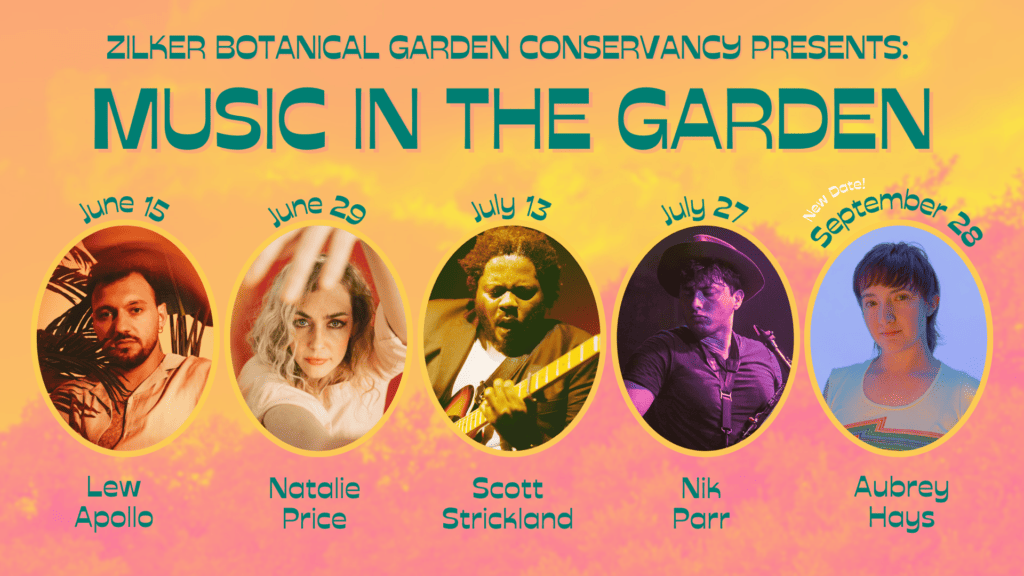 Join us for the grand finale of Music in the Garden with Aubrey Hays! Stop by Zilker Botanical Garden on September 28th.
Music in the Garden – REGISTRATION CLOSED 
Date: Thursday, September 28
Time: 6:00 PM – 7:30 PM
Location: Zilker Botanical Garden, 2220 Barton Springs Rd.
Music in the Garden UPDATE: Due to a high volume of interest, pre-registration is now required for guaranteed entry to Aubrey Hay's performance on September 28th. While we would love to welcome every single one of you into the Garden for this free music event, we have set a capacity limit for the safety of our guests, and encourage all attendees to use rideshare due to limited parking availability.
Join us for an unforgettable evening at Music in the Garden featuring the mesmerizing live performance by Aubrey Hays.
Live Music: 🎸
Aubrey Hays will grace the stage, filling the garden with enchanting melodies.
Complimentary Beer: 🍻
Savor the flavors of Austin Beerworks, free of charge while supplies last
Delicious Eats: 🍔
Indulge in delectable food options from Downtown Burgers, available for purchase.
This is your chance to immerse yourself in the soothing tunes and lush surroundings. Gather your friends, bring a blanket, and enjoy an evening of music, drinks, and great food.
Advance registration is suggested for early entry. Save the date and be part of this musical garden soirée. We can't wait to see you there! 🌼
PARKING: Please proceed to 2220 Barton Springs Rd. for parking, which is included with admission. In the event that our parking lot fills up, the gate staff will direct you to overflow parking options. Arrive early for guaranteed parking.
**Parking is limited, rideshare is suggested!
Aubrey Hays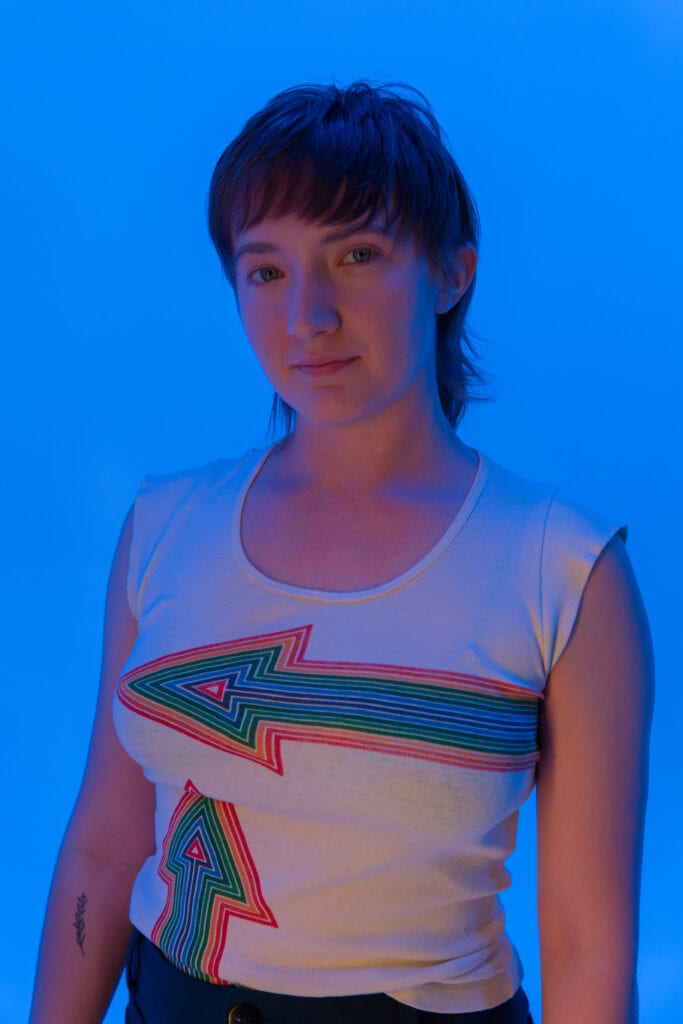 Photo provided by Rae Mascardo
Musician Bio:
Born and raised on the Mississippi Gulf Coast, Aubrey Hays comes from the tradition of bold, fearless singer-songwriters like Joni Mitchell, Janis Joplin, Fiona Apple, and Regina Spektor. A master of songs that contain untold depths and unexpected instrumental twists, Hays showcases their technical skills without sacrificing the immediacy of pop music. Hays's versatility shows them to be equally at home on an electric guitar, piano, ukulele, or vocal looper, and their command of their instruments allow them to be a dominating yet vulnerable presence on any stage.

In their coverage of her 2018 Tiny Desk Contest entry, NPR stated Hays's "tone and emotion is rich and unguarded" and that unique characteristic of Hays's voice and playing has helped them develop into one of Austin's most impressive artists. Hays was selected to be part of the Austin Music Foundation's Artist Development Program in 2020, leading to her working with legendary Austin producer Frenchie Smith at his renowned studio The Bubble. Hays's newest single "Statue" came from those sessions at The Bubble and promises to propel them to even more widespread acclaim.

"…[Hays's] tone and emotion is rich and unguarded, backed by the quiet support of a soothing guitar." – NPR

"…'Parachute,' has a dreamy, romantic lilt that floats across your chest, effortlessly capturing the twinkly-eyed, rose-colored tenderness of falling in love." – NPR

"…you can gather how gifted this singer-guitarist is just from the skills heard on her sole Spotify single, "Isn't It Enough". – KUTX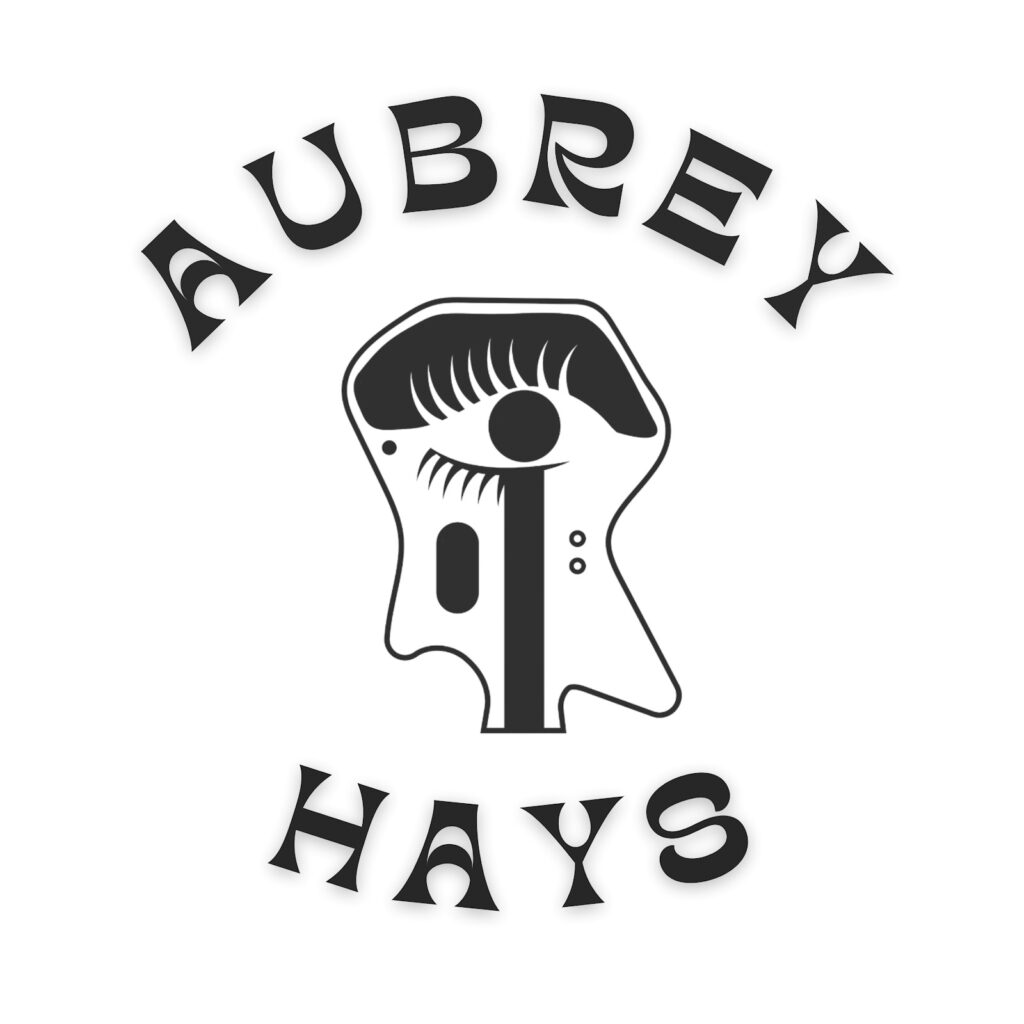 Listen to their music:
Instagram | Facebook | Youtube | Spotify | Bandcamp
---