Natural Farming 101
October 9
@
6:00 pm
–
9:00 pm
Open to the public, free to attend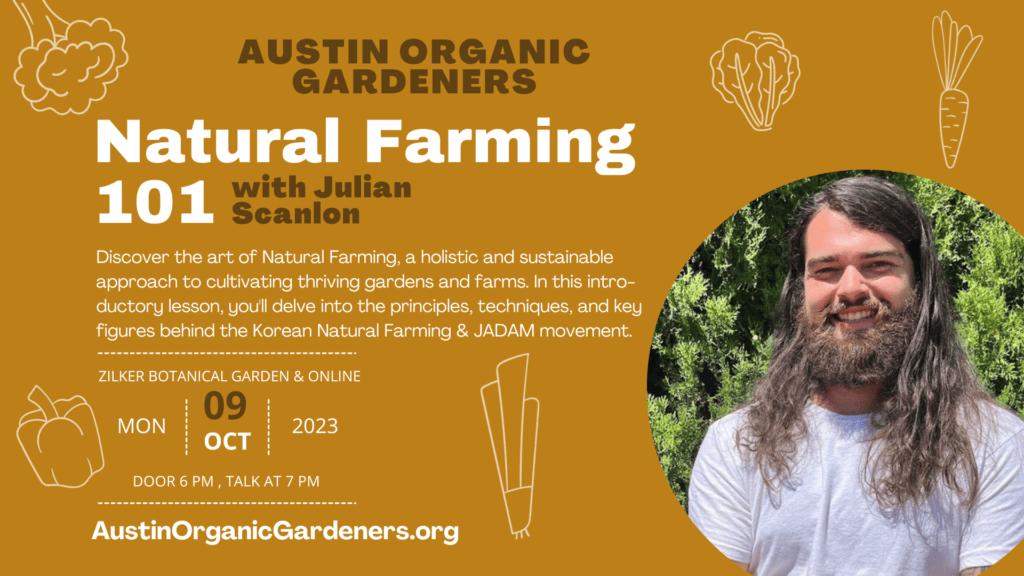 Discover the art of Natural Farming, a holistic and sustainable approach to cultivating thriving gardens and farms. In this introductory lesson, you'll delve into the principles, techniques, and key figures behind the Natural Farming movement (Korean Natural Farming and JADAM)

Doors at 6, talk starts at 7! Don't forget to bring seeds and plants to swap afterward. If you can't make it in person we will also be streaming the event via YouTube and Zoom.
To join virtually, visit their website: Next Event – AUSTIN ORGANIC GARDENERS
About the Presenter
Julian Scanlon is passionate about local food systems, natural farming, plant medicine, and community sovereignty. Julian believes in the power of returning to natural principles for not only survival but to help us thrive in our time on earth!

Born in Albuquerque, New Mexico, and raised in Italy, Julian developed a deep appreciation for the unique flavors and nutritional value of food grown close to home. After returning to Albuquerque, Julian faced the challenges of finding nutritionally dense foods and avoiding processed options.

Determined to maintain a healthy diet, he began growing and fermenting his own foods. Through this journey, Julian realized that relying on store-bought food couldn't guarantee high nutritional value or freedom from synthetic fertilizers or pesticides. He recognized that growing food at home or, even better, at the community level was essential to ensure healthy, unadulterated sustenance. To do so affordably, Julian has been studying practices such as Korean Natural Farming, JADAM low-cost agriculture, and Biodynamic farming that not only are less expensive but set the stage for a more biodiverse soil and consequently more nutritionally dense food.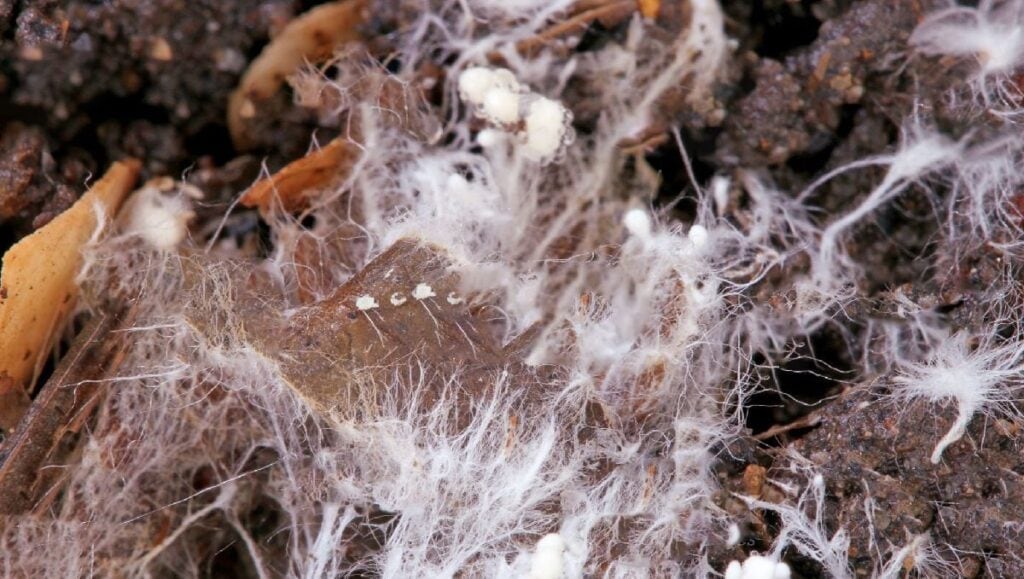 As the co-organizer of Southwest Funga Fest, Julian's ultimate goal was to create a ripple effect of cultural and biological regeneration for generations to come.

Whether foraging for mushrooms or tending to his garden, he remains dedicated to honoring nature's gifts and helping steward our ecosystems and human systems back to a place of health and homeostasis. Join Julian on this exciting journey of probiotic farming and sustainable living! Follow his adventures, learn from his teachings @ecological _projects, and together, let's embrace the power of local, natural, and nourishing food for a brighter future.
Austin Organic Gardeners
aogardeners@gmail.com