See below for more information about the artists and winning artwork of the first annual prehistoric art contest winners of Dino Days 2023. The winners were selected by a panel of volunteer judges who were all artists and have either paleontology or botany backgrounds.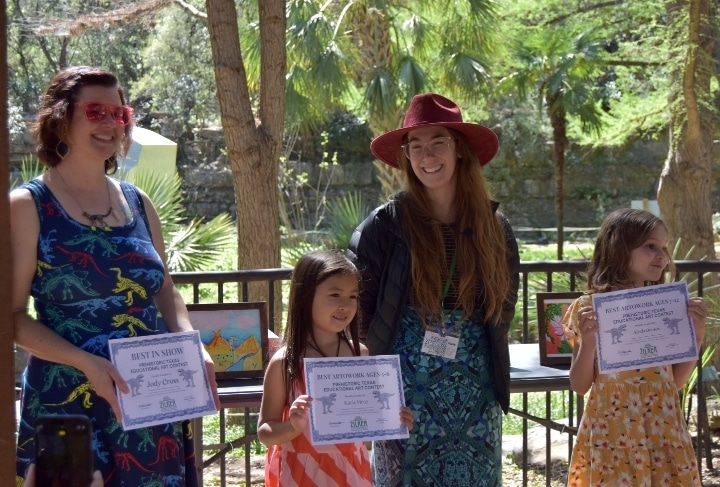 Best in Show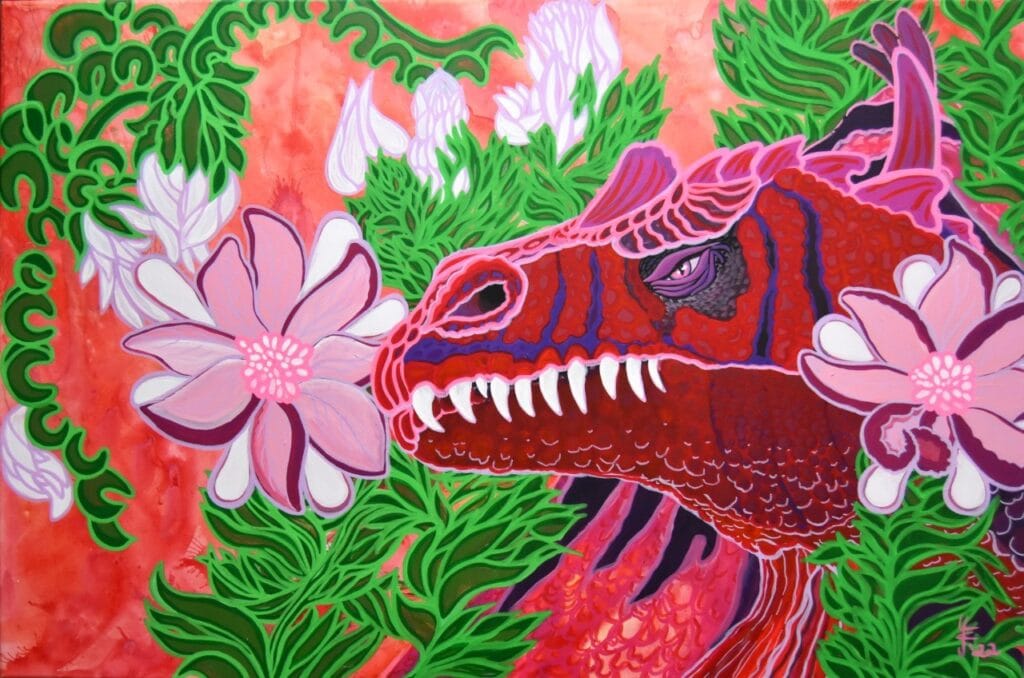 Time Period Depicted: Cretaceous
Description of the Plants/Animals in this Piece: DINOSAUR- Name: Acrocanthosaurus (high-spined lizard), Period: Early Cretaceous Suborder: Therapoda (carnivore). PREHISTORIC PLANT- Name: Magnolia Tree/Flowers, Period: Cretaceous (believed to be dated between 60-100 million years ago), Info: One of the very first flowering trees known/ believed to be pollinated by ancient insects before bees existed.
Artistic Medium: Paint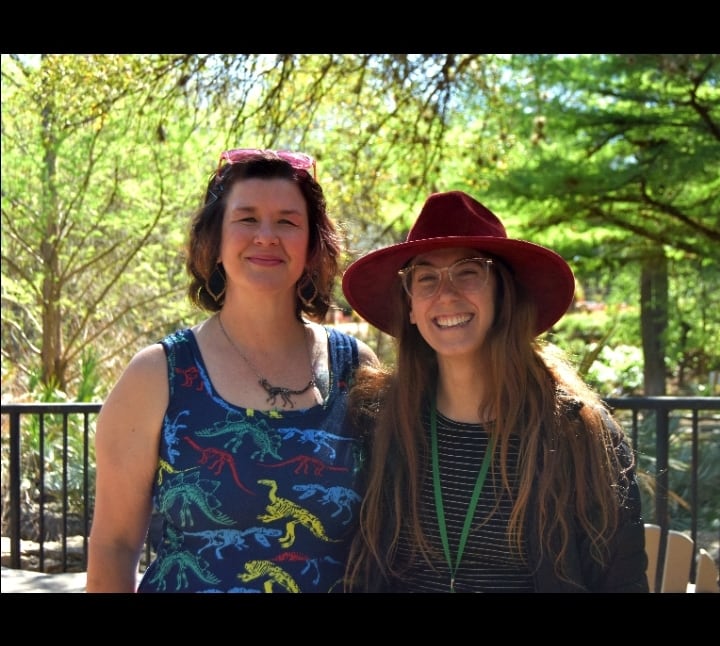 Artist Statement:  Since I was a little girl, I have been in awe of dinosaurs and marine reptiles.  I never grew out of that love, and now I enjoy creating artwork including those lifeforms. I recently had the honor of working as an educational tour guide at DINOSAUR RIDGE in Morrison, CO, and I still enjoy sharing that information with anyone who will listen. This painting is a tribute to one of my favorite dinosaurs from that formation, the Acrocanthosaurus. This Cretaceous theropod also roamed territories in what is now known as the state of Texas.  I included the magnolias because they are so beautiful and primitive and because we still get to enjoy that ancient plant today.  How amazing to have prehistoric flowering trees in our front yards!
Check out Jody's work on her website and Instagram!
Best Artwork Ages 13 +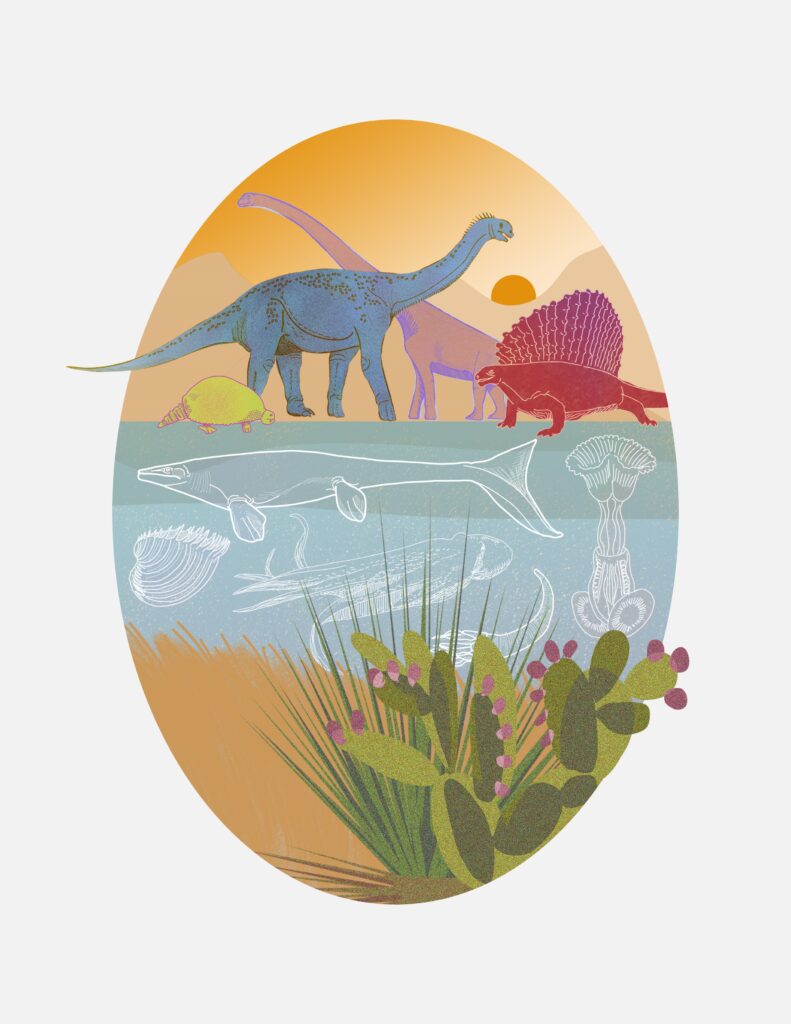 Artist Statement: I am a stay-at-home mom to a little boy who has taken a liking to trucks, dinosaurs, and flowers. When I saw that this contest was about prehistoric Texas, I thought it fit in perfectly to the kinds of things we talk about at home. Although he is still too young to participate in the art contest, itself, we will still be participating in the upcoming Dino Days. And since I was already inspired, I decided to put an entry together, just for fun.
Time Period Depicted: Cretaceous
Description of the Plants/Animals in this Piece: Plants (bottom layer): sotol, prickly pear, seaded grass Aquatic life (middle layer): Cytherea Dione, Cyrtoceras, octopus vulgaris, mosasaur (Platecarpus tympaniticus), Plumatella repens (Lamarck) Land animals (top layer): Pleurocoelus, Paluxysaurus jonesi, Edaphosaurus, glyptodon
Artistic Medium: Multiple geological time periods are depicted, but I especially wanted to include much of the aquatic life that marked the Cambrian period in Texas. It was just fascinating to know that so much of our current landscape was under water. Also depicted are the two (former and current) state dinosaurs, both from the Cretaceous period.
Best Artwork Ages 7-12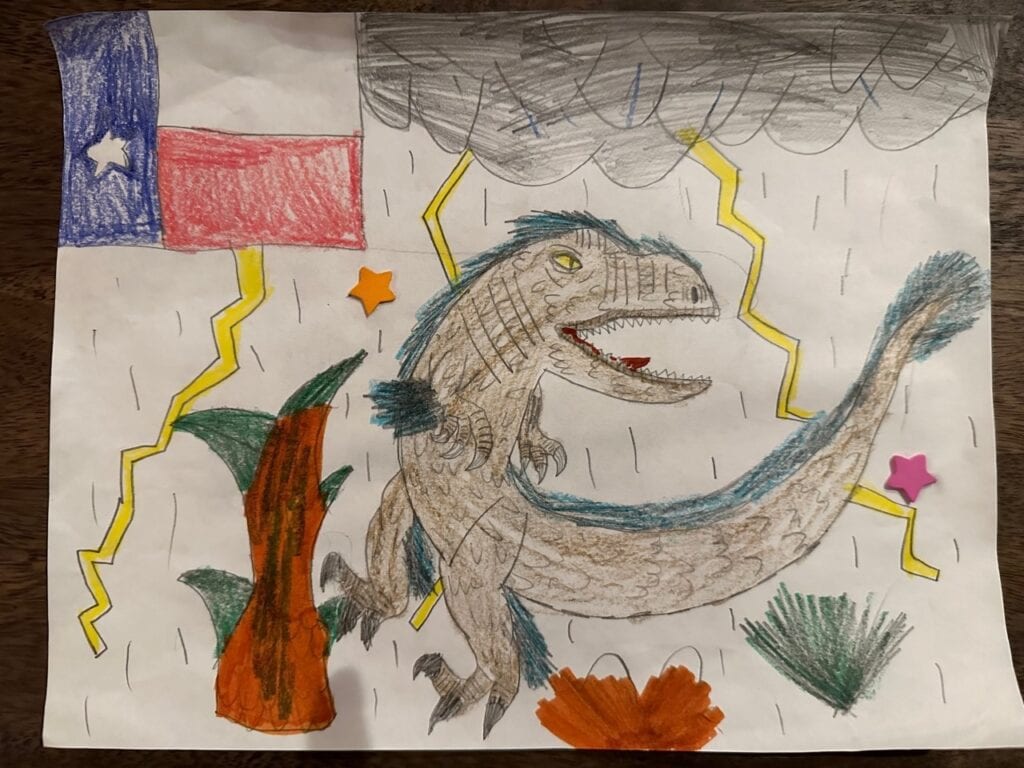 Artist Statement: All the cool dinosaurs come from Texas. I like learning about animals that came before us and seeing their footprints in Dinosaur State Valley Park. I taught myself how to draw dinosaurs from youtube and love making dino drawings! I am excited about entering the contest because I love to draw my dinos.
Time Period Depicted: Late Cretaceous Period
Description of the Plants/Animals in this Piece: In my drawing, you'll see a Raptor from the Cretaceous Period. My plants are some bristle ferns and cycads. In the background, you'll see paleo lightning and I wanted to draw the flag since I recently learned about it in school.
Artistic Medium: Crayon, Stickers, Pencil
Best Artwork Ages 3-6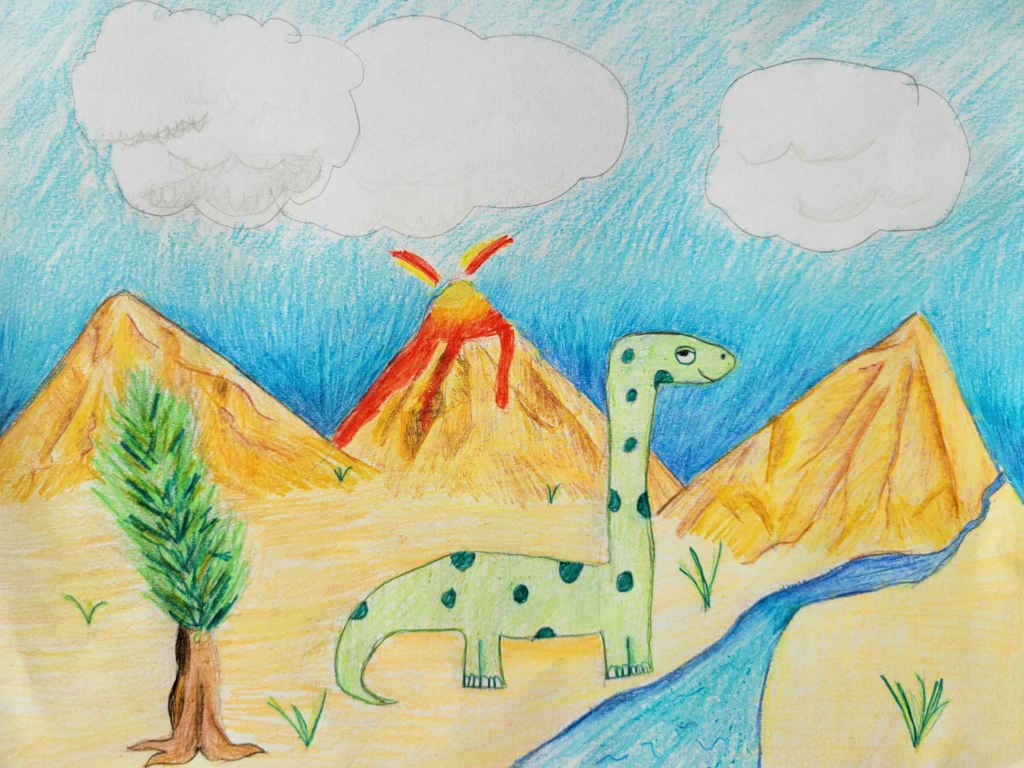 Artist Statement: I drew this because I love playing dinosaurs with my brother, and we get dino books from the library to read together.
Time Period Depicted: I drew a volcano, a river, a Brontosaurus, and a tree. The volcano is erupting, and the dino is chilling.
Artistic Medium: Crayon + colored pencil
Art Contest Promo Artwork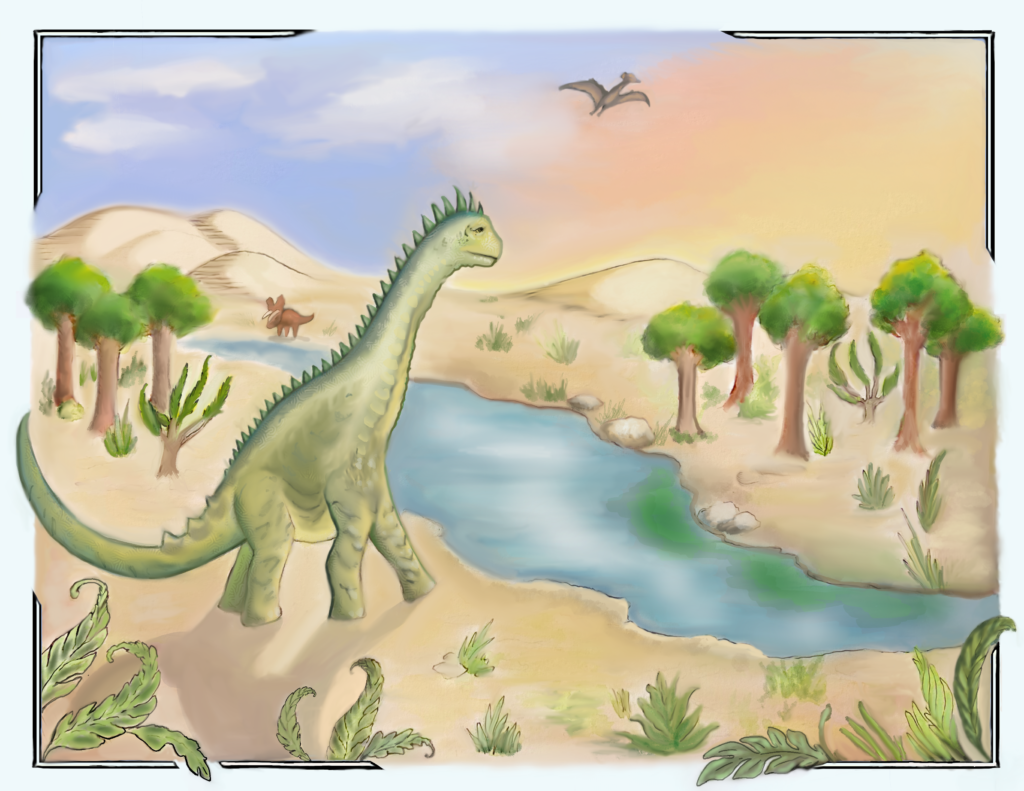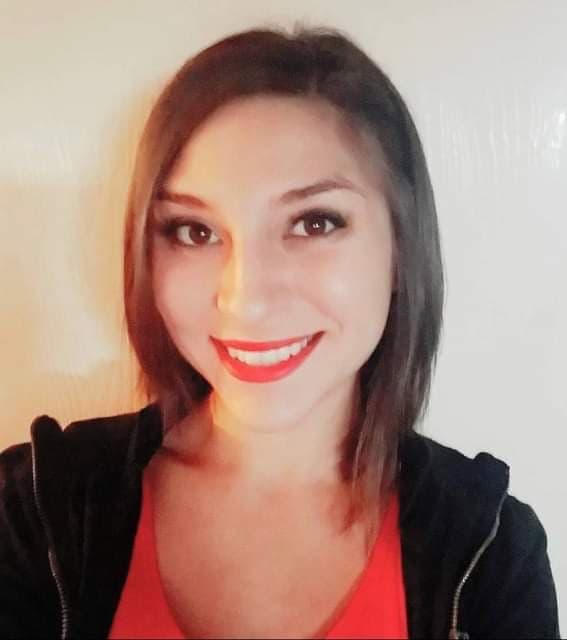 About the Artist: Ángela Meeks is an Austin-based visual artist and illustrator with a BFA in Studio Art from Texas State University. Ángela works in a variety of mediums with a focus on acrylic painting, watercolor, and digital art. For the past 6 years, Ángela has displayed artwork and has worked as gallery staff for art and music festival events around Texas. Ángela has participated as a live painter at festivals while also showcasing flow art dance performances at many of them. In the recent past 2 years, Ángela has been working as Assistant Art Director for an Austin-based festival helping with gallery build and coordinating a team of artists. Ángela plans to continue her mission to grow her body of work and help other artists in her community get their work shown in gallery spaces.

Artist Statement: I'm interested in participating in the Dino Days Art contest because I'd like to learn all I can about life that existed in Jurassic Era in Austin. I appreciate that my community has educational projects focused on accurate information on dinosaurs that once inhabited the area we live in. It's interesting to imagine what the life of creatures would have been like in central Texas. Creating an art piece based on accurate information about these life forms is a fun challenge and I appreciate the opportunity to enter my artwork in the contest.
Artistic Medium: Mixed media watercolor and digital art using procreate to draw on the IPad.
Check out Ángela's work on social media! Instagram & Facebook