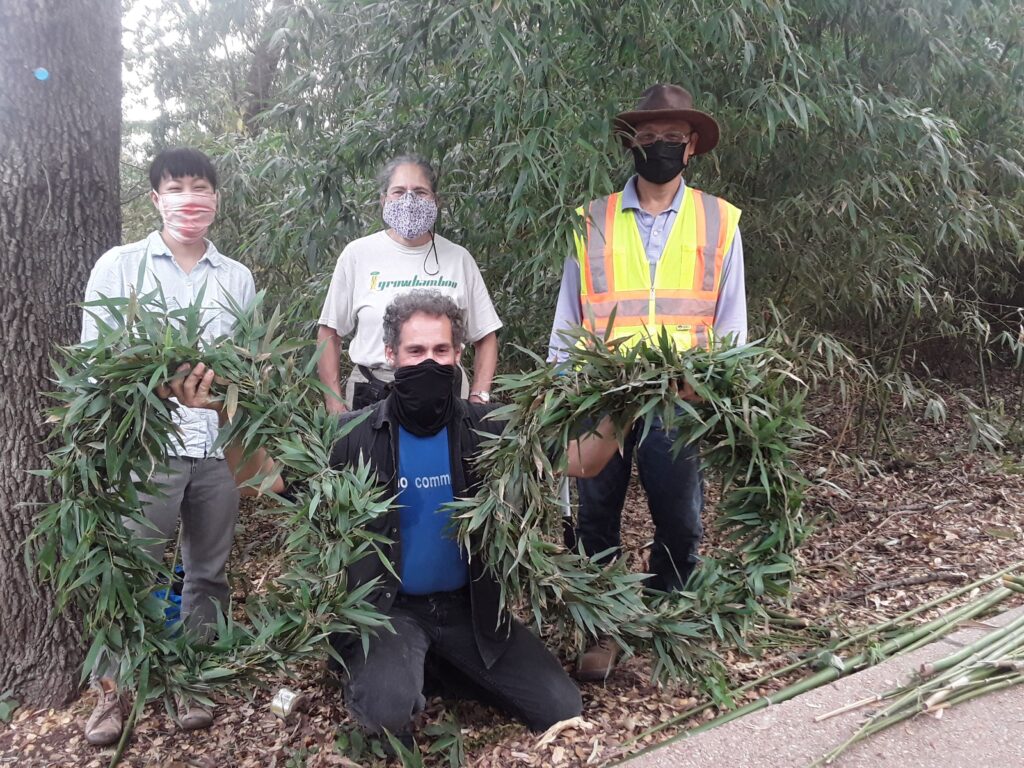 The Texas Bamboo Society was formed in 1991 and is one of 9 chapters of the American Bamboo Society. Membership is for 12 months from the time you join and is $40 for a digital membership. For an additional $10 more you can receive a printed copy of the American Bamboo Society quarterly Bamboo Magazine.
The Texas Bamboo Society holds a monthly bamboo grove grooming on the 3rd Saturday of the month from 9:30 am-12 pm at the Taniguchi Japanese Garden within Zilker Botanical Garden. The grove groomings are open to the public and you get hands-on experience working with bamboo and learning to take care of it.
In the Fall, we also hold an annual Texas Bamboo Festival at Zilker Botanical Garden where we have bamboo plants and crafts for sale. We have held 26 Texas Bamboo Festivals and are looking forward to hosting the 27th Texas Bamboo Festival this Fall.
You can find us on Facebook.