The Faerie Trail has left for the summer! Stay tuned for registration returning May 2023.
Each summer, the Woodland Faeries return to Zilker Botanical Garden to vacation in Austin, TX. Families, school groups, and individuals within the community build tiny homes in preparation for the arrival of these fae folk. Each home is built with natural materials that will withstand the summer heat and be on display in the Oak Grove throughout the season. We ask that visitors do not disturb these homes in order to provide a safe and respectful atmosphere for the faeries.
All homes have been designed and built by volunteer faerie architects and can be enjoyed by all visitors.
What you need to know:
The Woodland Faerie Trail is included in the price of general admission so be sure to reserve your tickets online in advance before you visit. Reserve admission here.
The Trail begins just off the Oak Grove on the west side of the garden. Once you park, follow the Faerie Trail directional signs to begin your visit.
This year the Trail is just one part of the adventure! To add to the faerie fun we've added a Story Walk in the Children's Garden. Enjoy reading and walking through the pages of Backyard Faeries, by Phoebe Wahl—a fun and imaginative rhyming verse book that encourages children to observe their world more closely for signs of faeries.
Want to take some faerie magic home with you? Magical faerie wings and wands will be available for purchase in the Chrysalis Gift Shop located inside the Garden Center.
2021 Woodland Faerie Trail Homes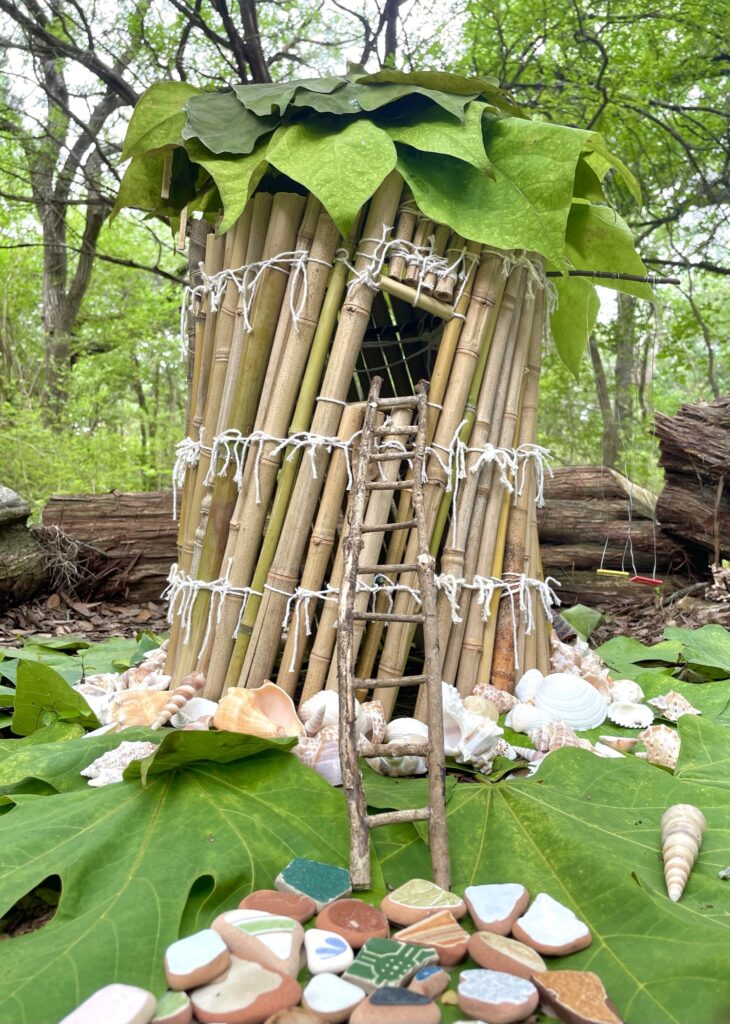 A special thanks goes out to H-E-B for sponsoring the 2022 Woodland Faerie Trail.