The faeries have left for the season! Stay tuned for details about becoming a faerie architect for the 2022 Woodland Faerie Trail!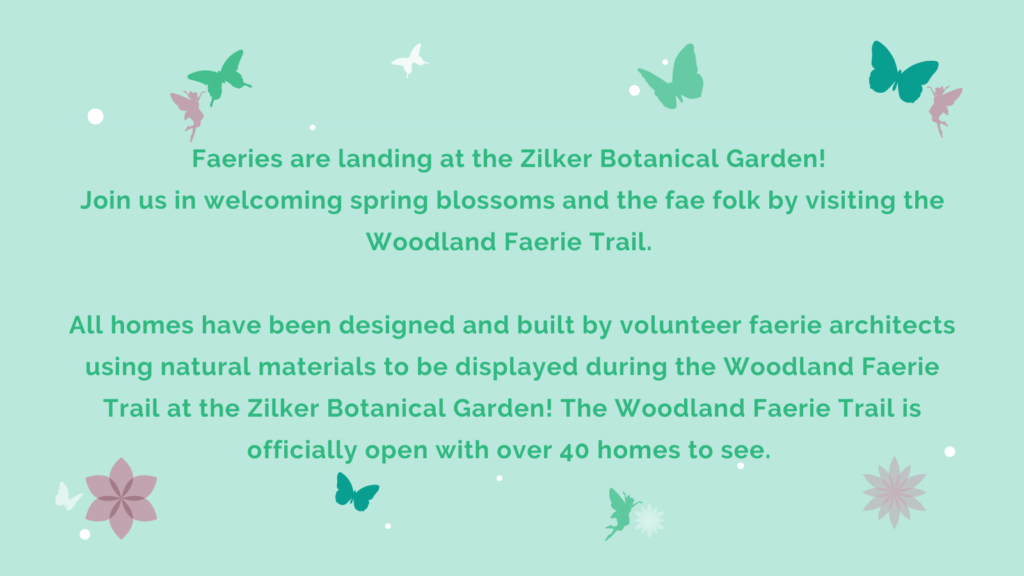 What you need to know:
The Woodland Faerie Trail is included in the price of general admission so be sure to reserve your tickets online in advance before you visit.
The Trail begins just off the Oak Grove on the west side of the garden. Once you park, follow the Faerie Trail directional signs to begin your visit.
This year the Trail is just one part of the adventure! To add to the faerie fun (and to offer more options for visitors to practice social distancing and have plenty of space) we've added a Story Walk in the Children's Garden. Enjoy reading and walking through the pages of Backyard Faeries, by Phoebe Wahl—a fun and imaginative rhyming verse book that encourages children to observe their world more closely for signs of faeries.
Along with the Story Walk, kids of all ages can put their observation skills to work and in a Faerie Door Search and Find, looking for tiny, magical faerie doors hidden in plain sight throughout the Children's Garden.
Want to take some faerie magic home with you? Faerie and Explorer Adventure Bags will be available for purchase in the Chrysalis Gift Shop located inside the Garden Center.
Outdoor restrooms and water fountains are available adjacent to the Children's Garden, and indoor facilities are available in the Garden Center.