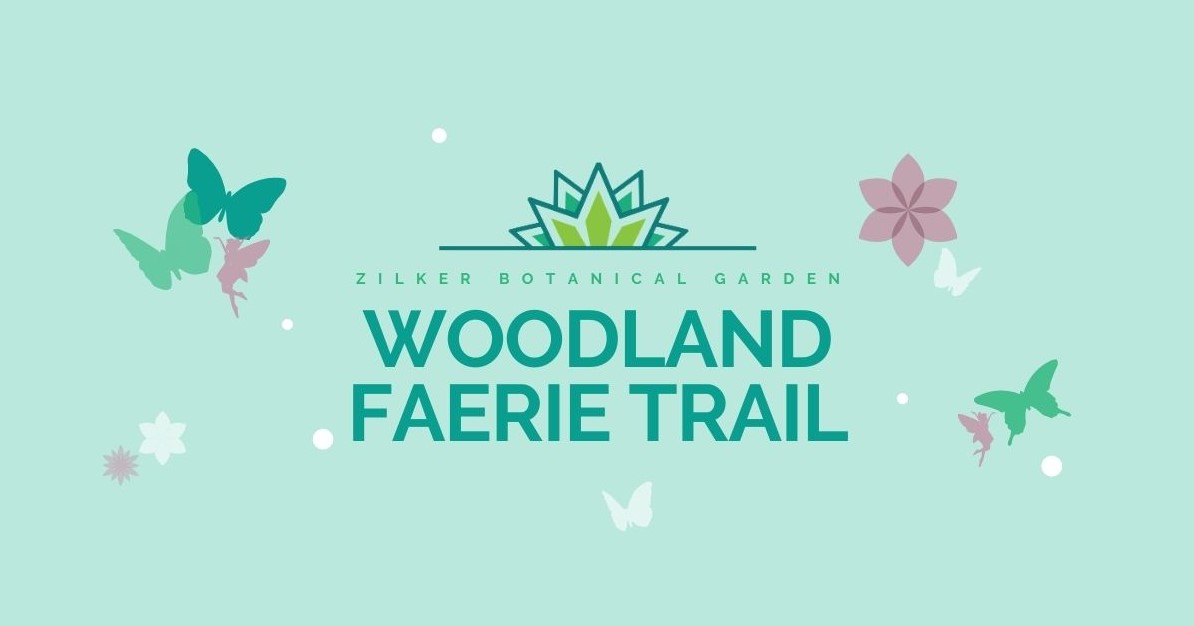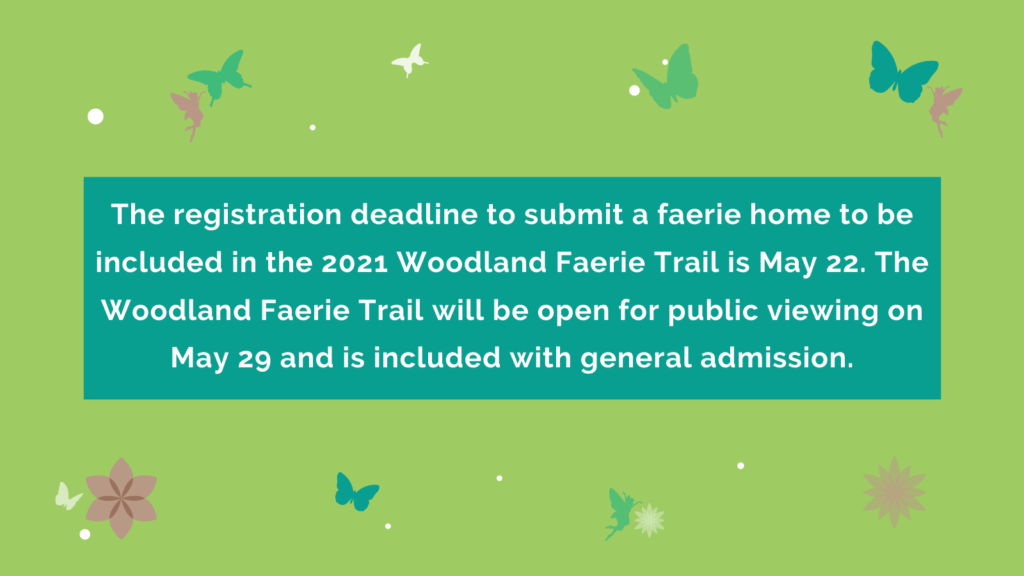 Faeries are landing at the Zilker Botanical Garden! Join us in welcoming spring blossoms and the fae folk by creating a faerie home for them. All homes should be designed and built using natural materials to be displayed during the Woodland Faerie Trail at the Zilker Botanical Garden!
Faerie home plots (up to 4'X4') are available on a first-come, first-served basis with a registration fee of $25 per plot. Once you have registered, you may schedule an appointment to install your faerie home during the week of May 22-28. You will receive an email in early May to set this appointment. Appointments are being used to ensure social distancing during exhibit installation.
The Woodland Faerie Trail officially opens May 29! This exhibit will be on display through the summer, ending in early August.
Guidelines
Click here to read the 2021 Woodland Faerie Trail guidelines.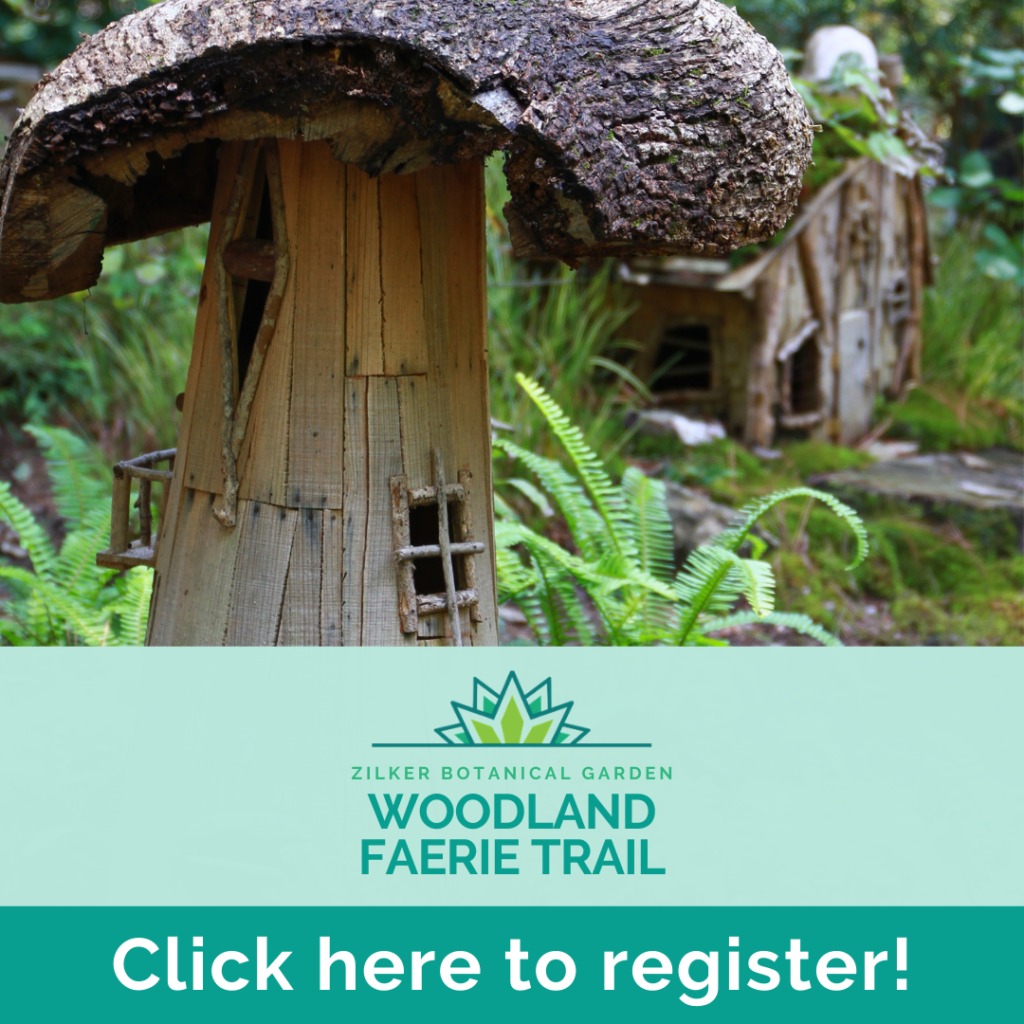 Contact publicprograms@zbgconservancy.org with any questions.