The Zilker Botanical Garden Conservancy and Teatro de la Tierra present: Beto, Beto el Abeto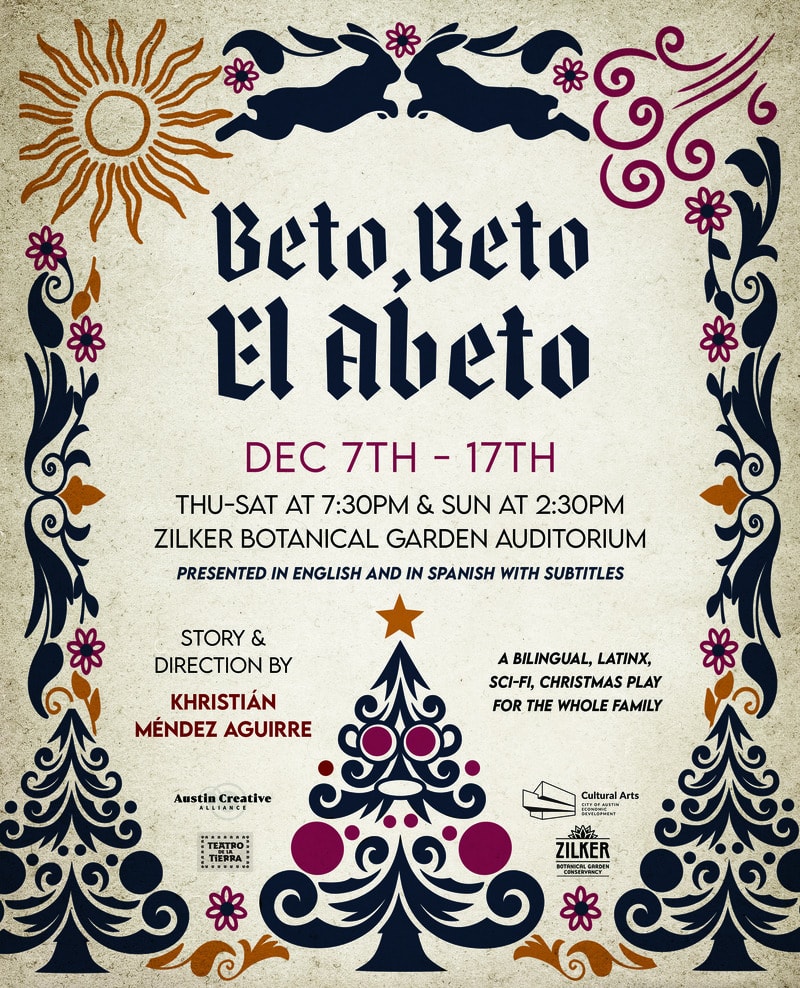 What does Christmas look like if we look at it from another point of view? Say, the experience of a Christmas tree? Or from a young person whose family recently arrived in Austin from Central America? This December, the Zilker Botanical Garden and Teatro de la Tierra are proud to present Beto, Beto el Abeto, a play that blends languages, cultures, genres, and biological kingdoms in an inventive, unorthodox approach to Christmas amidst a world that is changing rapidly.
The play is very a playful adaptation of Hans Christian Andersen's The Fir Tree, tinted with memories of Nochebuena – Christmas Eve in Spanish-speaking, Latin American countries– and just the right amount of science. It runs for around 70 minutes with no intermission, and it is performed in English and in Spanish, alternating languages between performances. Beto is well suited for audiences 11 and up (or younger audiences who are okay sitting down for that uninterrupted amount of time.)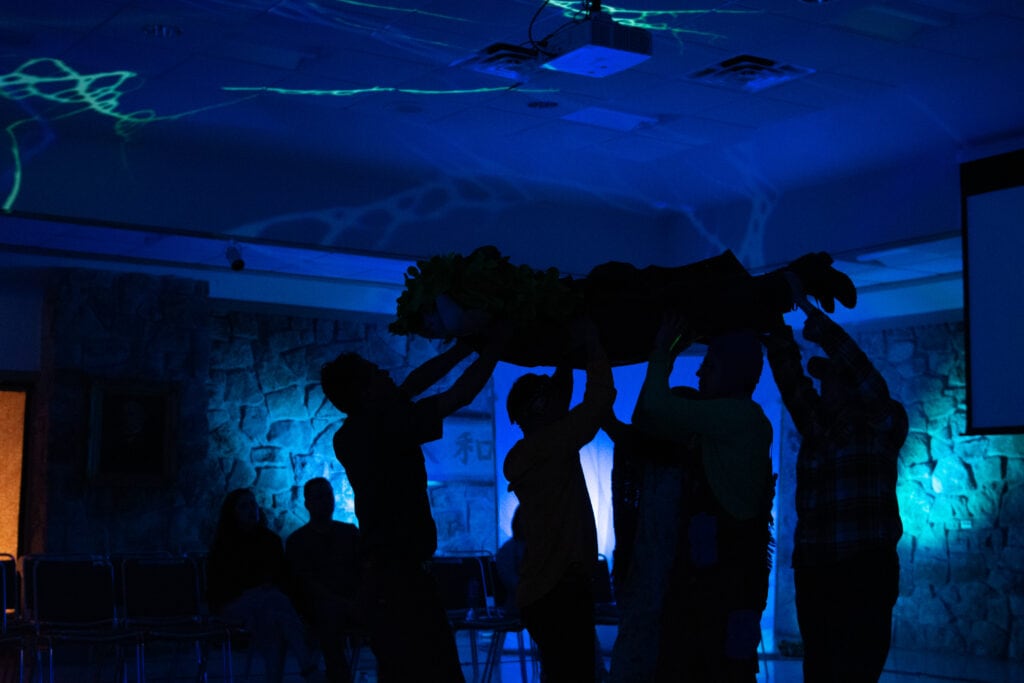 Teatro de la Tierra is a newly-founded company, making teatro "de la tierra", in all of its translations from Spanish: of the planet, of the dirt, and of the soil, of the land, of the homeland. The project is supported by funding from the City of Austin Economic Development Department through the Elevate Grant.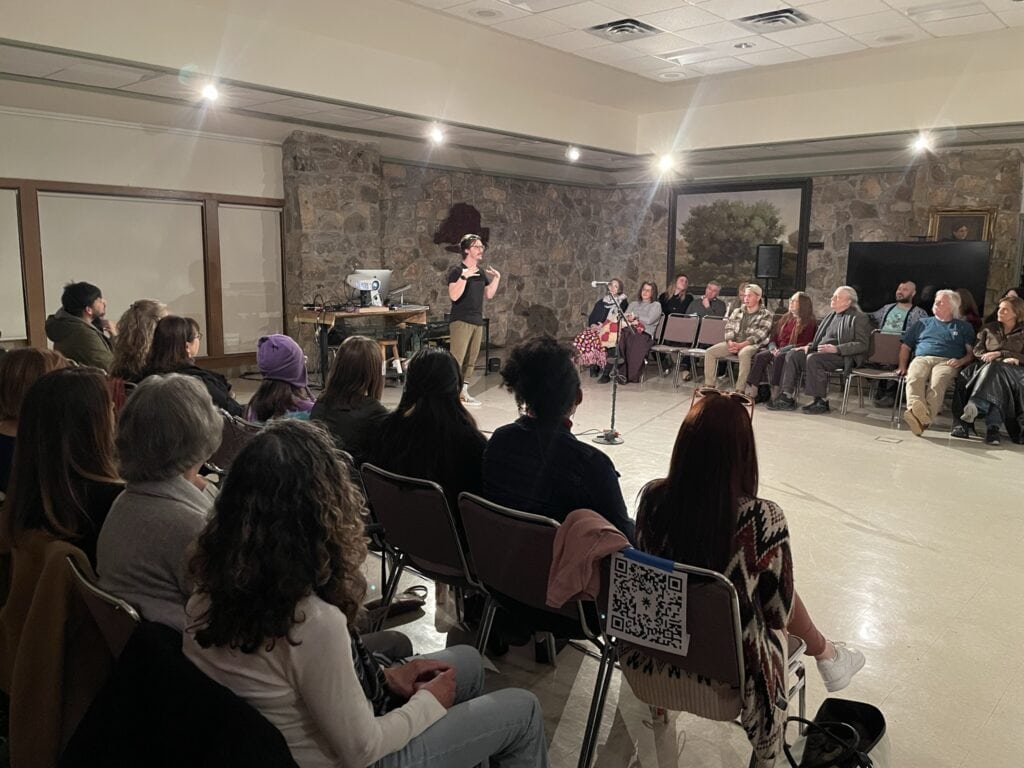 Tickets for Beto are offered free of charge. The tickets are valued at $35 each, so any donation you and your family are able to offer will allow us to continue offering programming like Beto in the future!
Thursday, December 7th, 7:30pm (ESP)
Friday, December 8th, 7:30pm (ENG)
Saturday, December 9th, 7:30pm (ESP)
Sunday, December 10th, 2:30pm (ENG)
Thursday, December 14th, 7:30pm (ENG)
Friday, December 15th, 7:30pm (ESP)
Saturday, December 16th, 7:30pm (ENG)
Sunday, December 17th, 2:30pm (ESP) 
The play will occur indoors, at the Zilker Botanical Garden Auditorium.
If you have questions about trigger warnings or the content of the play, please get in touch with Teatro de la Tierra via Instagram: @delatierrateatro or via email at: hola@teatrodelatierra.com
Teatro de la Tierra is a theater company fiscally sponsored by the Austin Creative Alliance. This project has been financed in whole or in part by the City of Austin's Elevate Grant Program.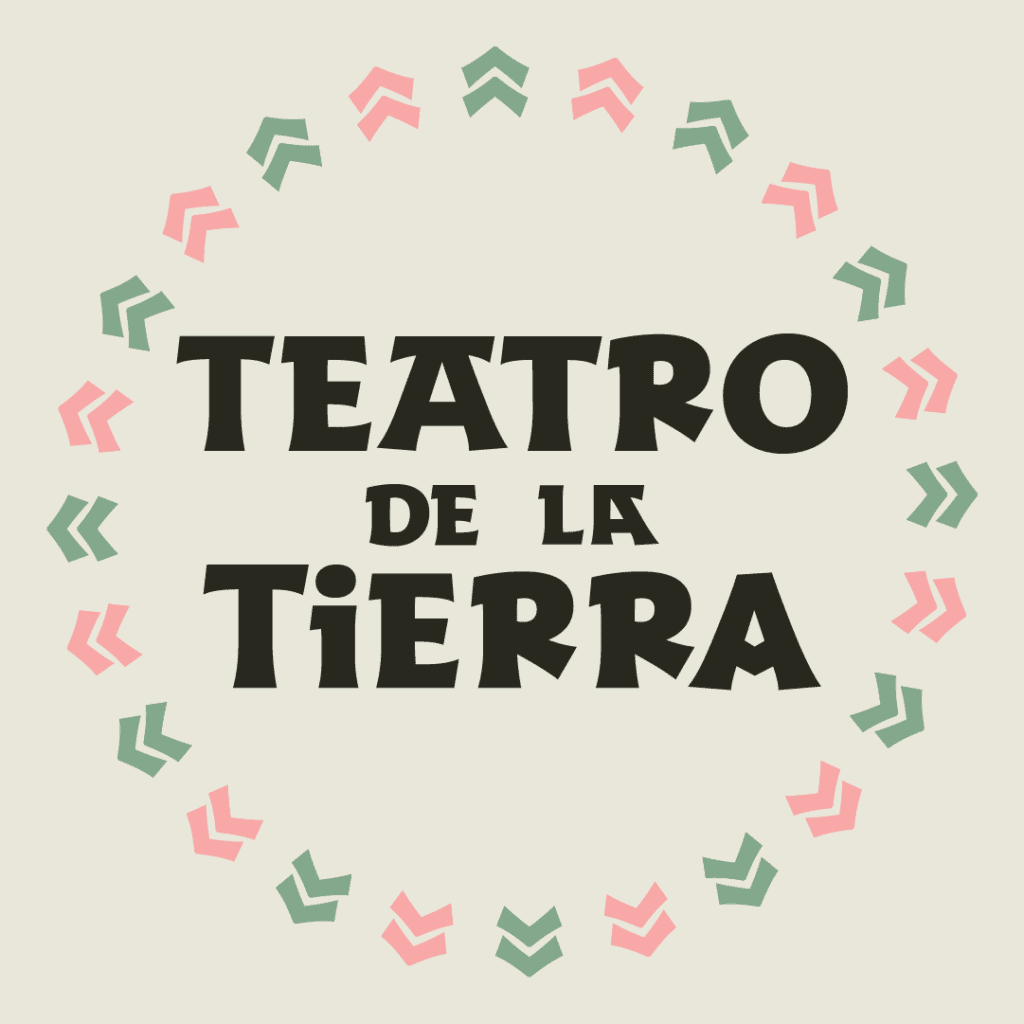 Beto marks the second collaboration between the Conservancy and local award-winning director Khristián Méndez Aguirre. Earlier this year, they presented Estado Vegetal/Vegetative State, a play by Chilean Playwright Manuela Infante (in collaboration with Teatro Espacio), a botanical drama about a community rocked by a calamity triggered by overgrown trees.