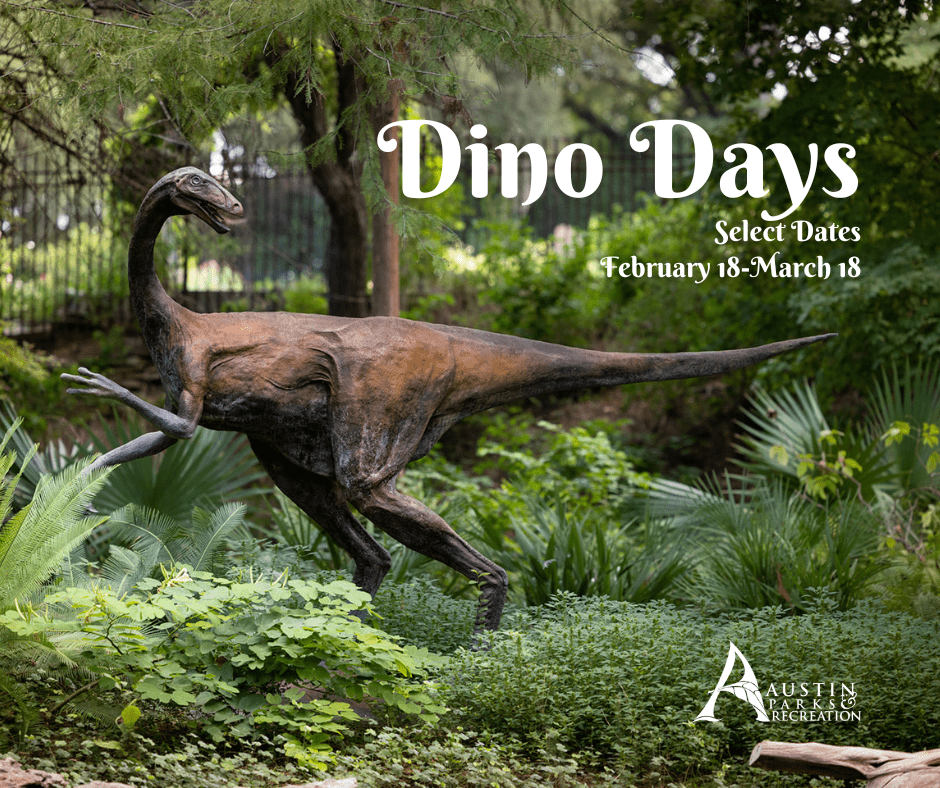 February 18-March 18, 2023 | Hartman Prehistoric Garden
Join for the annual celebration of Dino Days at Zilker Botanical Garden!
---
Enter the Prehistoric Art Contest!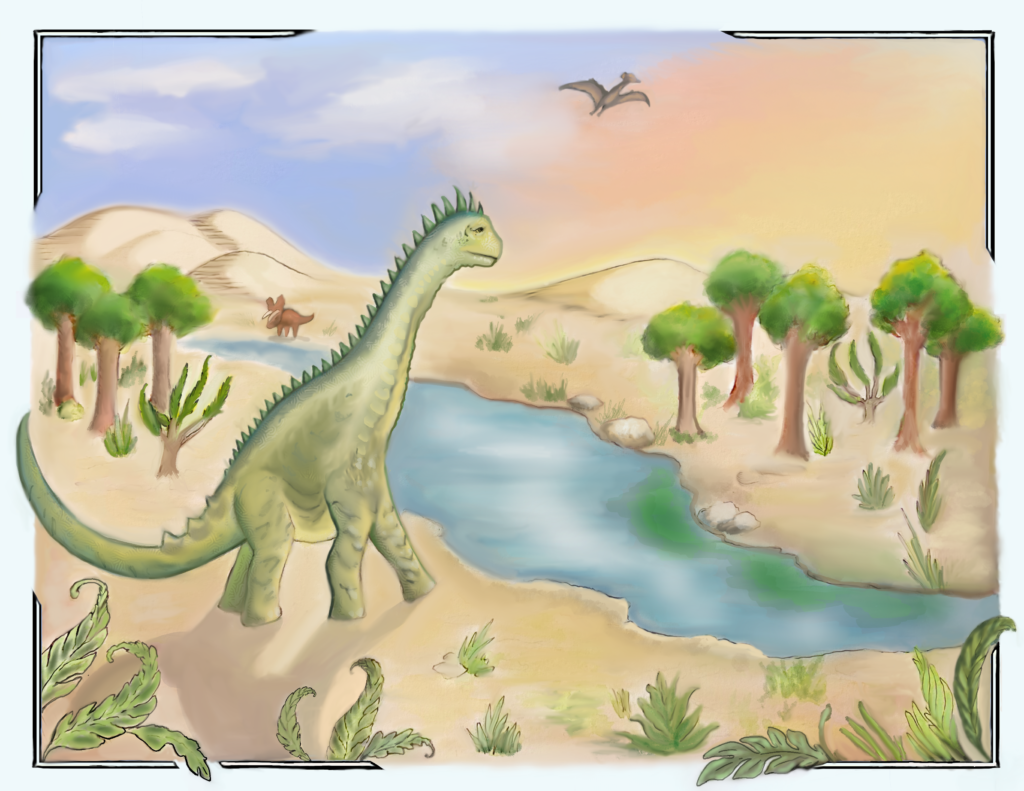 Anyone who loves dinosaurs and is age 3+ can submit their best prehistoric artwork between January 27th-February 21, 2023 for the chance to win fun prizes and educate the public about Texas' prehistoric natural history. To enter, read all contest rules and follow this link to register.

Free to enter contest, winners get 4 free entry passes for their families to attend the artwork awards ceremony on March 4th.
Artwork created by Ángela Meeks.
---
February 18th, 10 AM- 2 PM: Opening Day!
Wear your best dino attire and join us for an exciting kick-off to Dino Days from educational speakers to a costume contest and Dino Parade!
---
February 20th: Dino Days + Free Day
---
March 4th: Dino Activities & Art Contest Ceremony
---
March 11th: Prehistoric Planter Class
---
March 14th: Dino Days + Free Day
---
March 18th: Final Dino Day