Creating a Landscaping Master Plan
February 19, 2021
@
10:00 am
–
February 26, 2021
@
12:00 pm
This event has two parts. Part 1 will happen on February 19th 10am-12pm and Part 2 will happen on February 26th 10am-12pm.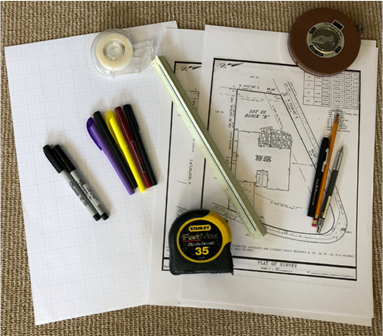 As part of the 2021 gardening seminar series, Texas A&M AgriLife Extension Service and Travis County Master Gardener Sandy Stone will host a two-part, free webinar helping homeowners create a landscaping master plan.
Register here for the first installment, Homeowner Landscaping Plans: Site Documentation & Analysis, on February 19th
Register here for the second installment, Homeowner Landscaping Plans: Design, Implementation, and Construction, on February 26th. 
Both webinars will start at 10 am and end at 12pm.
The first program focuses on the steps to begin your landscaping plan, including how to create a plan, where to gather code and zoning information, and which current site conditions to analyze. The second program dives into design themes and how to select materials and plantings to support the theme. Sandy will also get into the nitty gritty on how to organize and install hardscapes, irrigation, plants, and mulch.
Space is limited to 100 attendees.  The programs will be recorded.  All attendees must register to either attend the live seminar or view the recording. 
Sandy's presentations expand on the planning and design topic of the book, From Drought to Deluge: The Resilient Central Texas Garden, which can be purchased online from the Travis County Master Gardeners Association.
For more information on this and other 2021 seminars see the Travis County Texas A&M AgriLife Extension Service website.
Travis County Master Gardeners