Drought to Deluge: Soil Nutrient Management
Virtual Gardening Series hosted by Travis County AgriLife
March 2, 2021
@
10:00 am
–
12:00 pm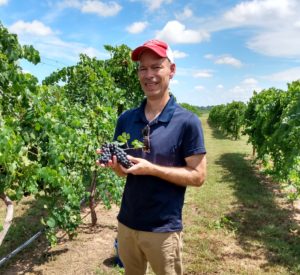 The Drought to Deluge free, virtual gardening series continues on March 2nd at 10 am to 12 pm with the Soil Nutrient Management webinar hosted by Travis County AgriLife.
Join Dr. Jake Mowrer, Assistant Professor, and Extension Specialist at Texas A&M University, to learn soil basics. Soil and soil nutrient management are the basis for successful gardening during drought or deluge. Soil provides the structure to store water and nutrients for plants to root and grow.  Dr. Mowrer will cover soil's physical and chemical properties, nutrient uptake, testing, and fertilizers. Space is limited to 100 attendees.  The programs will be recorded.  All attendees must register to either attend the live virtual seminar or view the recording.  
Click here to register or copy and paste this link into your browser:   https://traviscountytx-gov.zoomgov.com/webinar/register/6016130574242/WN_PURmWb26Q96w4sqUFIYQNQ
Dr. Mowrer will take your questions on specific soil challenges found in Travis County as time permits. You can submit questions ahead of time or during the webinar.
The seminar series complements the recent publication of the book From Drought to Deluge: The Resilient Central Texas Garden, which can be purchased online from the Travis County Master Gardeners Association.
All programs will be presented by experts from Texas A&M University and the Travis County Master Gardeners Association. More information on the seminars can be found by signing up for event notifications and subscribing to the blog. Also visit the AgriLife Extension's Events Calendar
Travis County Master Gardeners