Dino Days: Activity Tables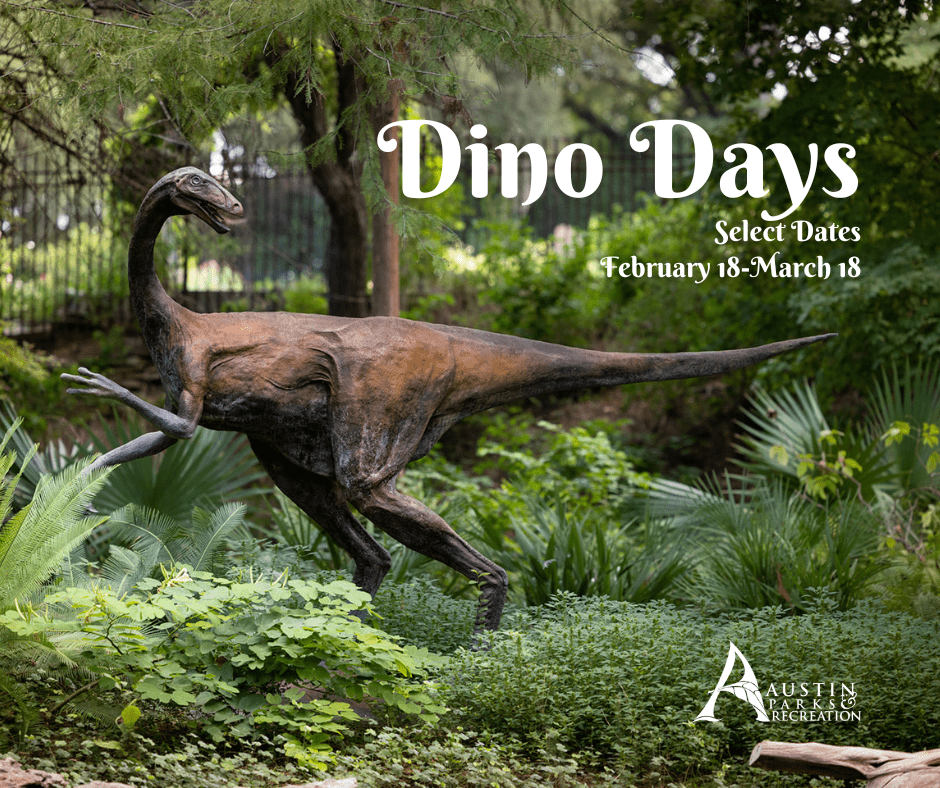 March 18
@
10:00 am
–
2:00 pm
Included with admission, free for Conservancy members
Find a fossil at our fossil-find table, perfect for little ones with a sense of adventure! You can also win fun dinosaur prizes for participating in an at-your-own-pace scavenger hunt around the prehistoric garden.
The Paleontological Society of Austin presents a "Touch Table" of a variety of Texas Fossils for kids of all ages to get their hands on some real fossils. Learn about the history of the ancient ocean that covered Texas in the past and see images of some of the creatures, great and small, that lived in and near those waters. The Paleontological Society of Austin is a scientific, non-profit 501(c)3 community-based organization devoted to the study of fossils. Our goals are advancing the state of science, educating the public, and collecting and identifying fossil specimens. Learn more here.
Make your own fossil with Austin Nature Science Center! What do you think of when you think of a fossil? Usually, people think of bones, but did you know that shells, leaves, sticks, eggs, and even footprints can all be fossilized too? Learn how these become preserved as a fossil and create your own fossil to bring home! Learn about the Dino Pit here.
Learn how ferns reproduce through spores and bring home everything you need to grow your own fern!