Ikebana Demonstration (Japanese Flower Arrangement)
Open to the public, free to attend
April 7
@
9:30 am
–
12:00 pm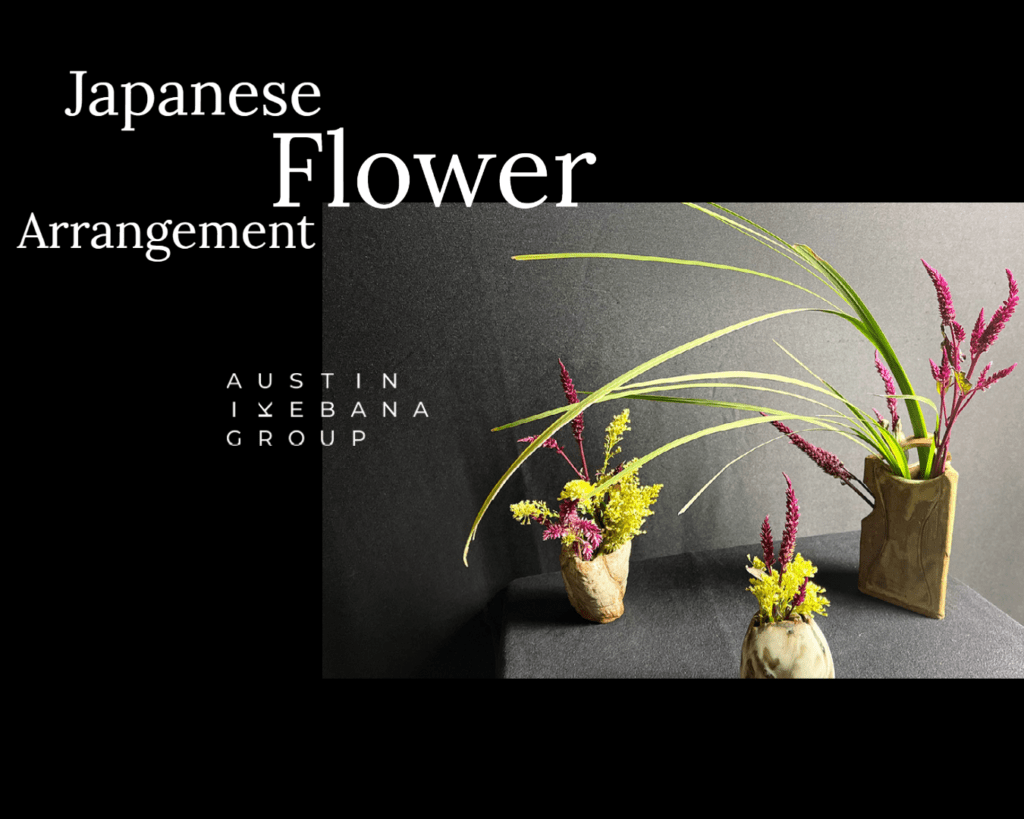 Old and new Ikebana friends, Austin Ikebana Group is inviting potential members to join its April event. Ms. Alisan Clarke will be demonstrating Japanese flower arrangements using two containers with high-low and low-low height combinations.
Alisan Clarke is an experienced floral designer and teacher, with a background concentrated in the study of Ikenobo, the oldest and most traditional style of Ikebana. She spent three years studying it in Japan from 1960 – 1963 and received her teacher certificate at the end of her studies. Alisan has taught floral design in various locations, including the USA, Turkey, and Germany. Her teaching experience ranges from show judges to florist to university students, having taught on the UT Austin campus as well as in her own studio classes. With art and flowers being a consistent part of her life, Alisan brings a wealth of knowledge and passion to her craft.
This event is free to the public (adult only) and open to attend as guest observers (no flower materials provided). With limited seats in Auditorium, pre-registration is required.
Please email to austinikebanagroup@gmail.com to RSVP or if you would like to receive a Zoom link to attend virtually.
This will take place in the Auditorium.
Austin Ikebana Group
austinikebanagroup@gmail.com