Ikebana Demonstration (Japanese Flower Arrangement)
May 5
@
9:30 am
–
12:00 pm
Open to the public, free to attend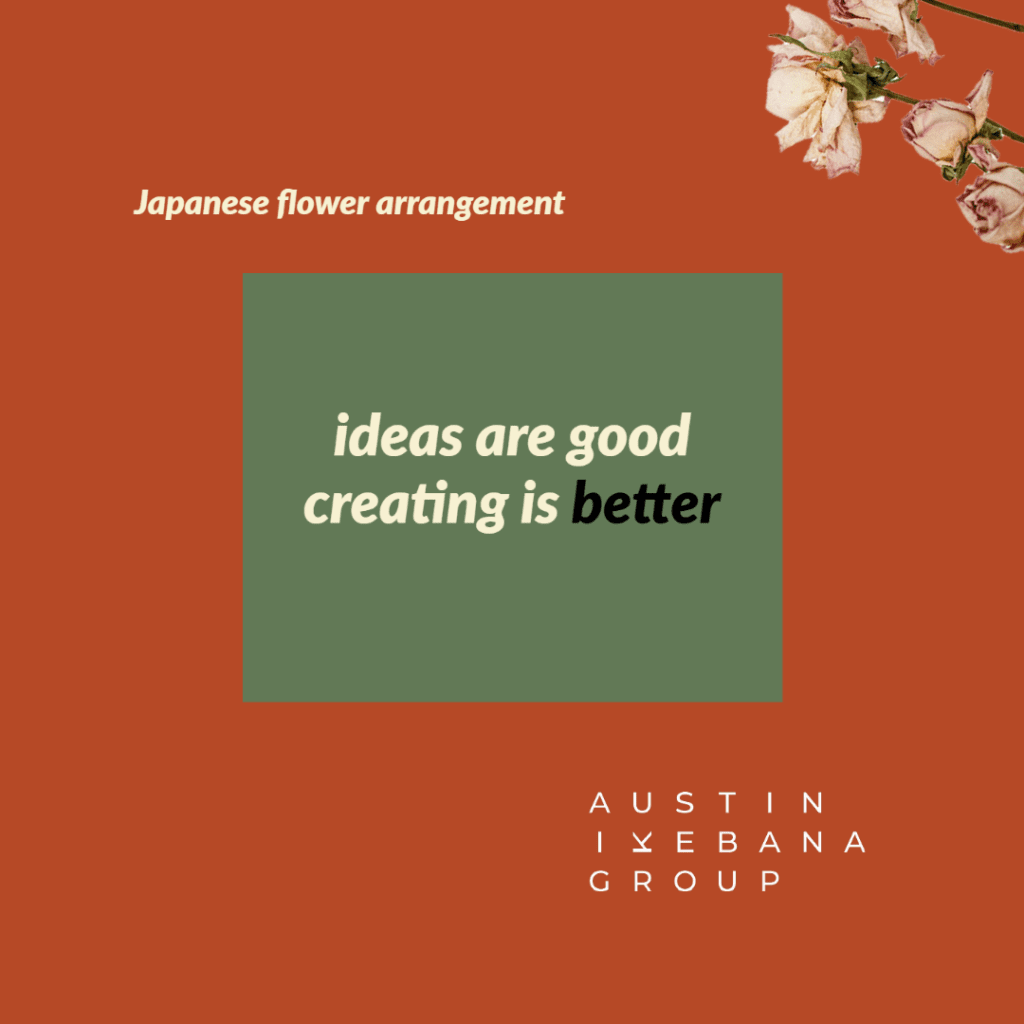 Old and new Ikebana friends, Austin Ikebana Group, is inviting potential members to join its May event. Ms. Velia Sánchez will demonstrate the Group Contrast Form Japanese Flower Arrangement using three groups of materials with straight lines, curved lines, and mass.
Velia Sanchez is a retired teacher and a passionate floral designer.  She has studied Ichiyo style Ikebana for five years under Don Olsen, the respectful long-time Ichiyo master. She is involved and learns from various organizations, including the Travis County Master Gardeners, Austin Daylily Society, Violet Crown Garden Club and Austin Ikebana Group. Velia's love for nature and the outdoors inspires her floral designs, which have earned her recognition in the floral design community, including 1st place in the Violet Crown Flower Competition. Vellia is also a proud mother of five daughters, as well as a grandmother to thirteen children. Creating beautiful floral arrangements is a great learning and rewarding experience for Velia.
This event is free to the public (adult only) and open to attend as guest observers (no flower materials provided). With limited seats in Auditorium, pre-registration is required. Please email austinikebanagroup@gmail.com to RSVP.
Austin Ikebana Group
austinikebanagroup@gmail.com