Forest Bathing in the Garden with Camille Bunting
May 8
@
10:00 am
–
12:30 pm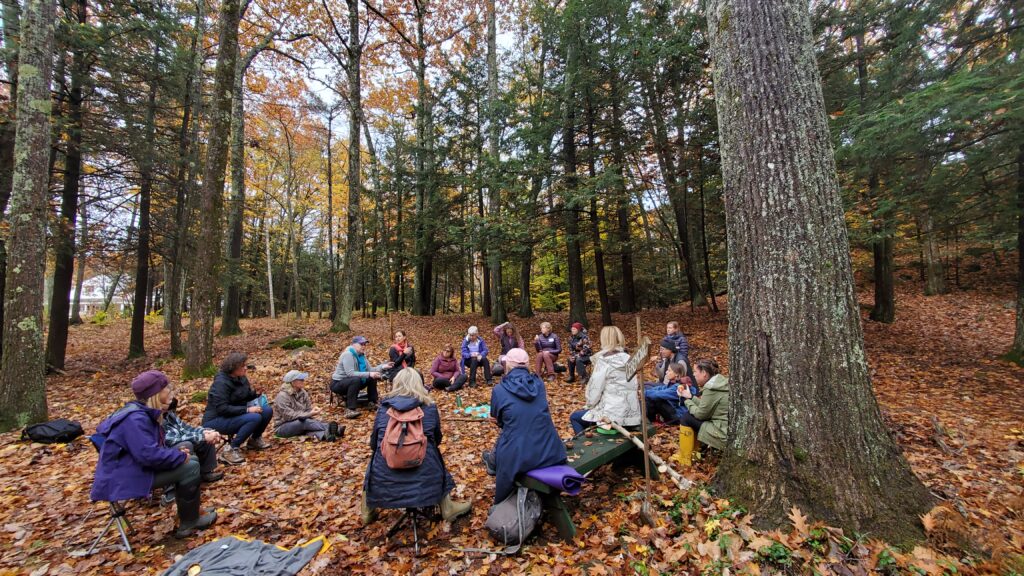 A forest bathing walk is an outdoor multi-sensory immersion into nature rather than a bath with soap, water, and a towel. It is a guided experience for the purpose of spending intentional quality time with nature beings such as trees, plants, flowers, animals, and insects while sharing their energy. Its goal is not tree or plant identification, but to be present to a particular nature being with one or two of your senses at a time. The actual guided experience of forest bathing or forest therapy can occur anywhere outdoors where there are trees, plants, flowers, and/or animals or insects.
Generally, 12 to 15 participants gather to experience a series of environmentally engaging invitations. Each invitation focuses on one or two senses while individually observing and walking through parts of the natural environment. The series of invitations will be varied and specific, but always voluntary and done in silence. After about 15 minutes of participating in an invitation, the group regathers to share observations before another invitation is offered. Invitations are geared to spark interest and wonder. At the end of a two-and-a-half hour session with a series of invitations, there is a celebration of the whole experience and the natural setting that offered itself to the group.
This will be limited to 15 participants. Register online in advance to secure a spot. This will take place in the Garden, but participants can meet Camille at the flag pole in front of the Garden Center.
Pricing: $35 for nonmembers, $30 for Conservancy members
What to bring with you:
Bottle of water.
A raincoat if rain is a possibility. The experience will only be canceled if there is hard rain/unsafe weather.
Wear clothes that can comfortably be on the ground and get dirty.
Wear a watch to keep track of the time.
Additional recommended items:
Insect repellant
Hat
Sunscreen
Sunglasses
About the Presenter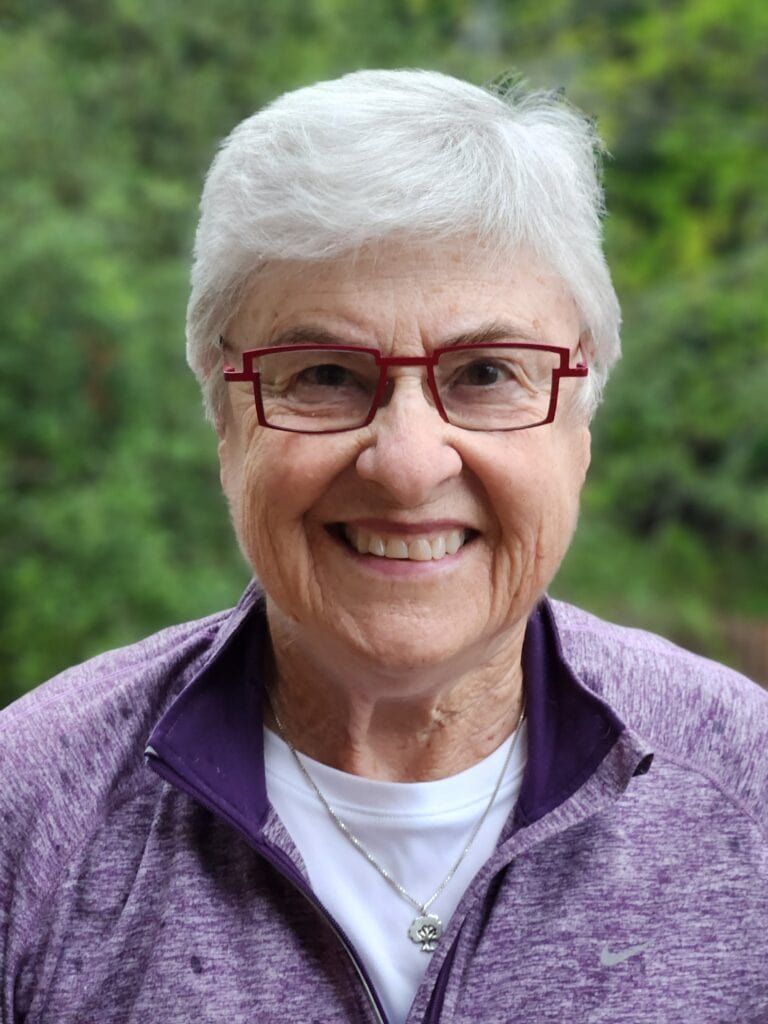 Camille Bunting will be your guide. Camille is a retired Associate Professor Emerita at Texas A&M University and is now living in Austin. She was an active professional in the field of experiential education and outdoor adventure leadership for 35 years and is a certified Forest Therapy Guide by the International Association of Nature and Forest Therapy.
---
Refund Policy: Your ticket purchase directly supports the mission of the Zilker Botanical Garden Conservancy, so please note the garden does not provide refunds; however, admission at a later date due to weather or schedule conflict is encouraged when possible! Contact info@zbgconservancy.org if you need to change the date of your visit more than 24 hours in advance. If your request is received within 24 hours of the program, we cannot guarantee it will be completed.
Zilker Botanical Garden Conservancy
info@zbgconservancy.org