Ikebana Demonstration (Japanese Flower Arrangement)
June 9
@
9:30 am
–
12:00 pm
Open to the public, free to attend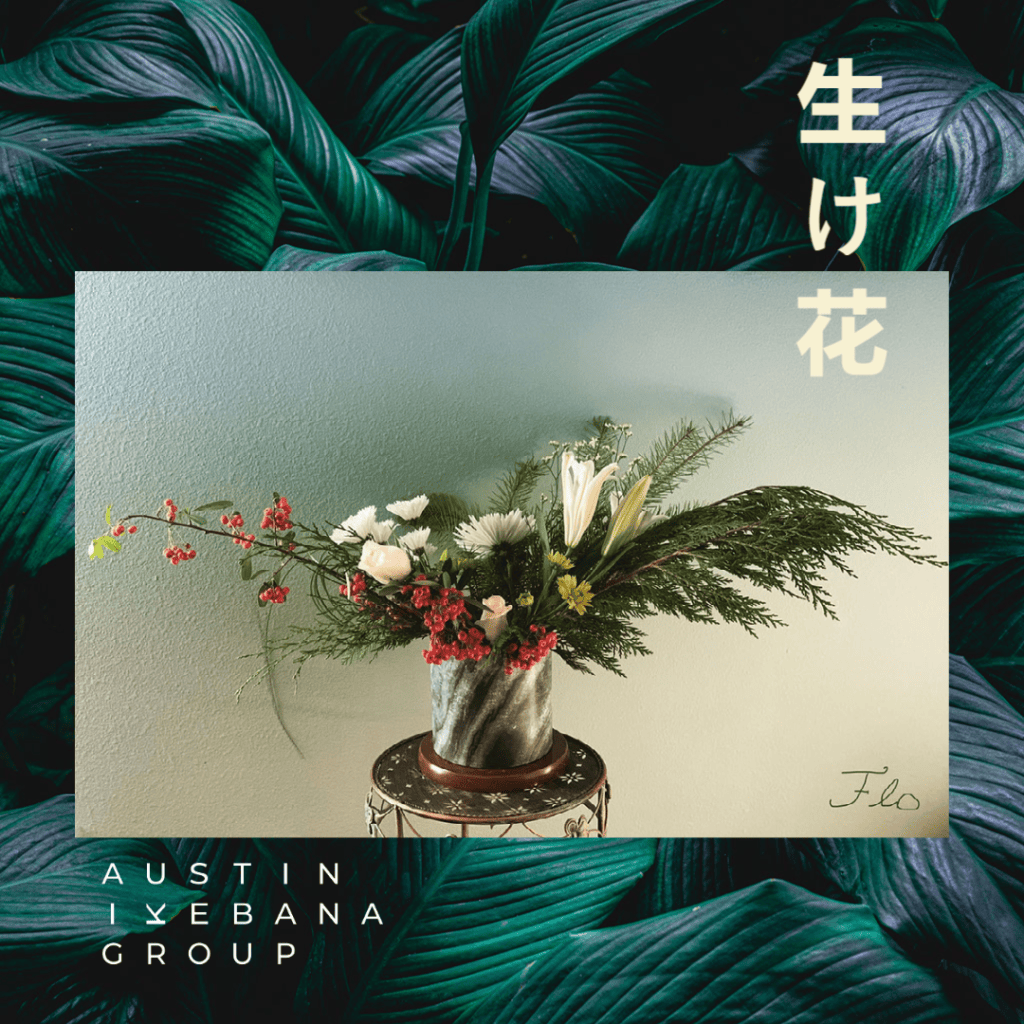 Old and new Ikebana friends, Austin Ikebana Group is inviting you to join our June event. Ms. Flo Bowen will demonstrate Japanese Ichiyo slanting form flower arrangement. This form emphasizes the beauty of curving lines with arrangements informal and relaxed showing a sense of movement (ichiyoart.com). This event is free to the public (adult only) and open to attend as guest observers (no flower materials provided). With limited seats in Auditorium, pre-registration is required.
Please email austinikebanagroup@gmail.com to RSVP
About the Presenter
Flo Bowen grew up in Saigon, Vietnam, and Paris, France absorbing both cultures. Flo learned Ikebana from her mother who would drive around tropical Saigon foraging for interesting materials, a skill that Flo has adopted. Flo joined the Austin Ikebana study group in 1999 and studied Ichiyo under Don Olsen. Flo's Ikebana demonstration was featured in the Austin American Statesman in 2016. (https://bit.ly/3HCCFQH) Flo constantly studies other Ikebana styles such as Sogetsu. She now pursues her passion for flowers as a floral designer, combining Western and Ikebana styles to create original designs for private and commercial clients.
Austin Ikebana Group
austinikebanagroup@gmail.com