Estado Vegetal / Vegetative State, Presented by Teatro Espacio (Sp)
February 11
@
7:00 pm
–
9:00 pm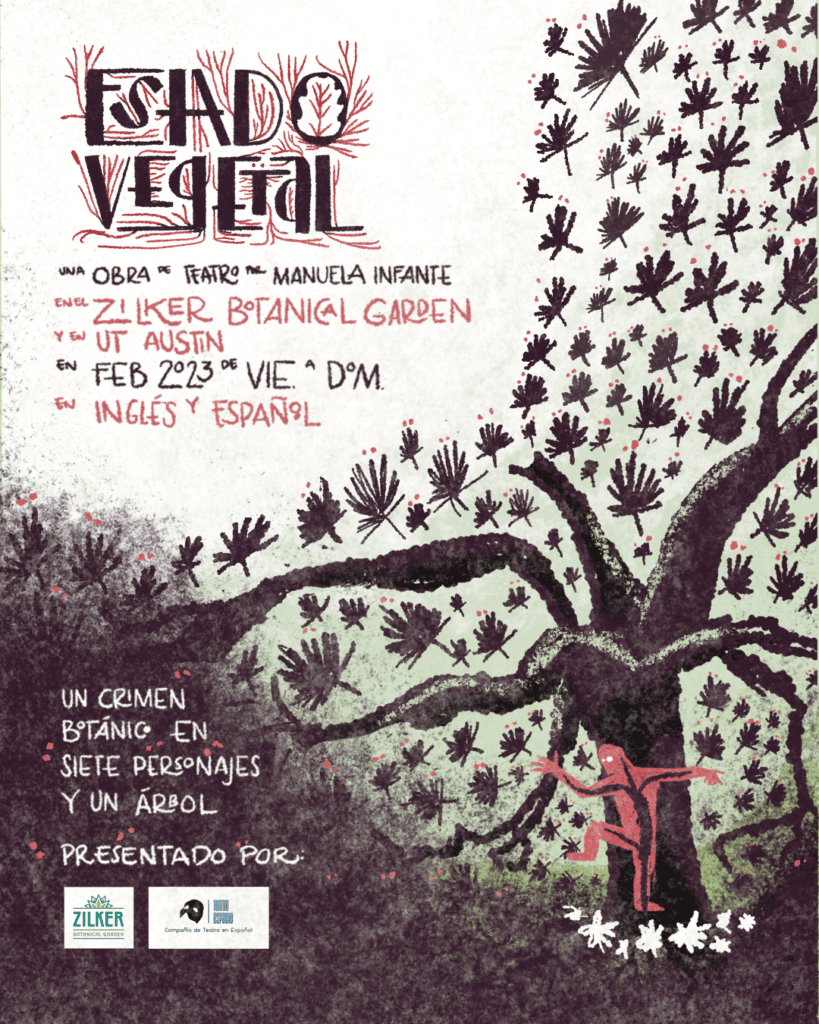 This February, the Conservancy is excited to welcome Estado Vegetal / Vegetative State a play by Manuela Infante directed by Khristián Méndez Aguirre.
This play is a collaboration between local Spanish-language theater company Teatro Espacio, the Zilker Botanical Garden Conservancy, and a team of designers and directors who met during their time at the University of Texas Austin. The same set of actors will perform two versions of the play: one in Spanish and one in English with different casting for each. There will be subtitles available for all performances.
Synopsis: Firefighter Manuel ran his motorcycle into an overgrown tree and is now in a vegetative state. His mother is on the search to find who is responsible…
Equal parts ode to plant beauty, meditation of grief, virtuosic performances, plant philosophy, and Austin-grown weirdness, Estado Vegetal / Vegetative State tells the story of a neighborhood rocked by a disaster.
This performance will take place in the Garden Center Auditorium. There will be a limit of 60 seats per showtime.
80 min show time no intermission
This performance will be in Spanish and includes Talk-Back.
---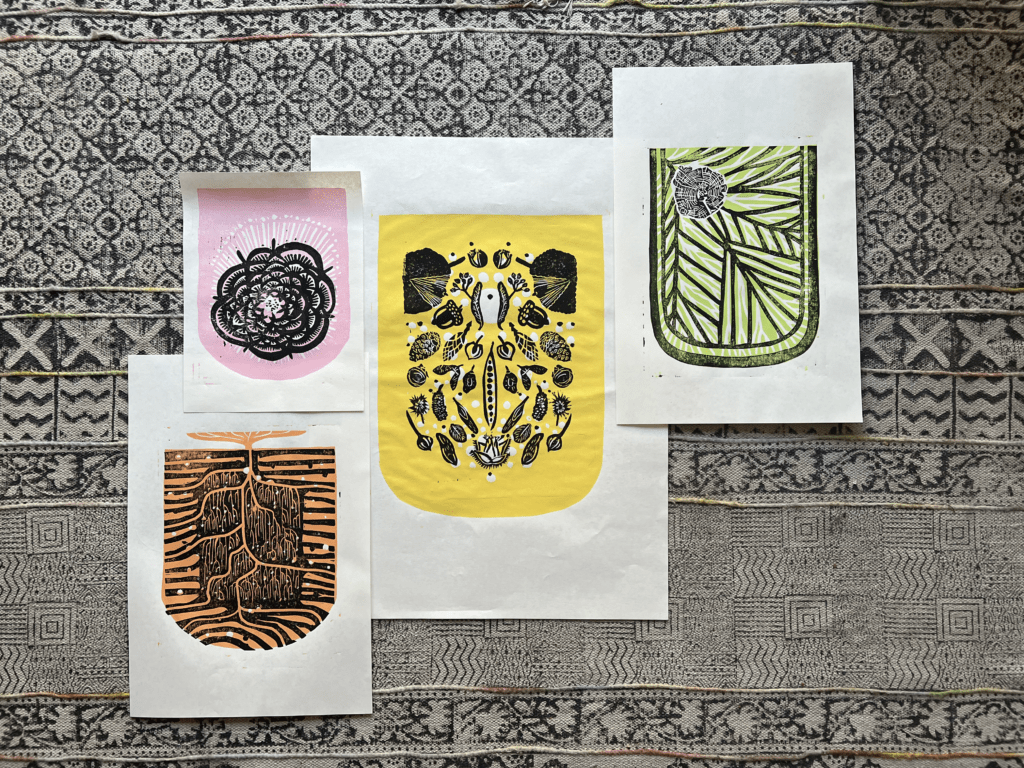 This ticket is valued at $25, but the Conservancy is offering this experience free of charge! We encourage a minimum donation of $10 per ticket to support accessible programming for the Austin Community at the Zilker Botanical Garden.
The first 50 donors to donate $100 or more will be gifted a limited print series of four handmade woodblock prints made by the Director, Khristián Méndez Aguirre. (pictured above)
Performance Dates
Friday Feb 3rd, 7-9pm, Spanish
Saturday Feb 4th 7-9pm, English
Sunday Feb 5th 6-8pm, Spanish
Friday Feb 10th 7-9pm, English, ZBGC Members Only
Saturday Feb 11th 7-9pm, Spanish, Includes Talk-Back
Sunday Feb 12th 6-8pm, English
Friday Feb 17th, 7-9pm, Spanish
Saturday Feb 18th, 7-9pm, English
About the Director, Khristián Méndez Aguirre
Khristián Méndez Aguirre (he/el) is a theater director and scholar from Guatemala City. His work interrogates and articulates the relationship between environmental activism and theater practice. He's currently pursuing a Ph.D. in Performance as Public Practice at the University of Texas at Austin. He holds a B.A. in Human Ecology (College of the Atlantic) and an M.F.A. in Performance as Public Practice (UT Austin). www.khristianmendez.com