Music in the Garden: Lew Apollo
June 15
@
5:30 pm
–
7:30 pm
Included with admission, free for Conservancy members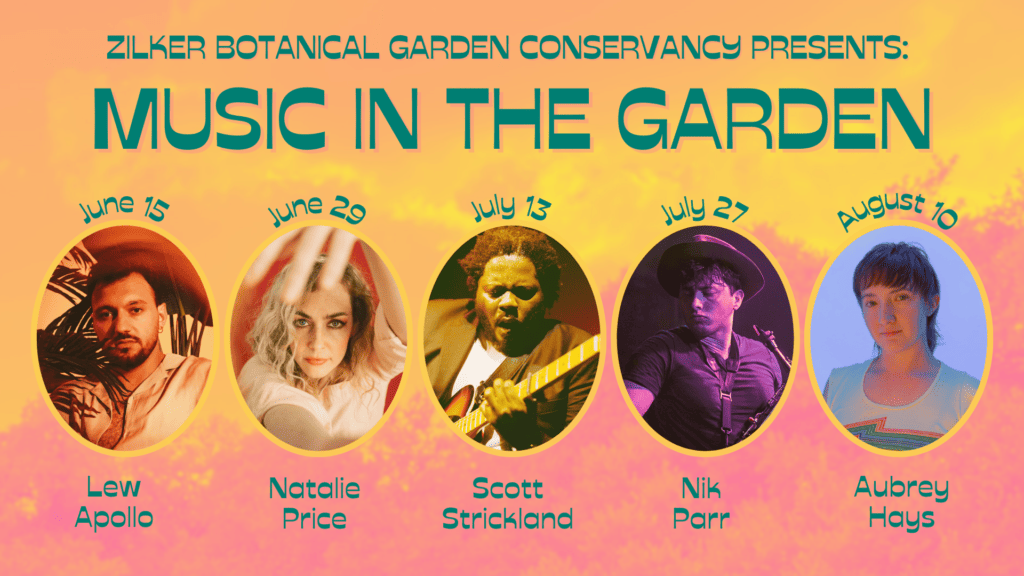 Stop by Zilker Botanical Garden on select Thursday evenings this summer for Music in the Garden, an annual outdoor summer event. Guests can enjoy live music performed in the shaded Rose Garden from 5:30pm to 7:30pm, grab a burger from Downtown Burgers, and sip on a crisp beer or hop water from Austin Beerworks. The lineup includes a variety of local artists ranging from Lew Apollo to Aubrey Hays. Guests are encouraged to bring a blanket or chair to sit back, relax, and enjoy an evening of tunes and good times. Get outdoors this summer and enjoy live music right in Zilker's backyard!
Lew Apollo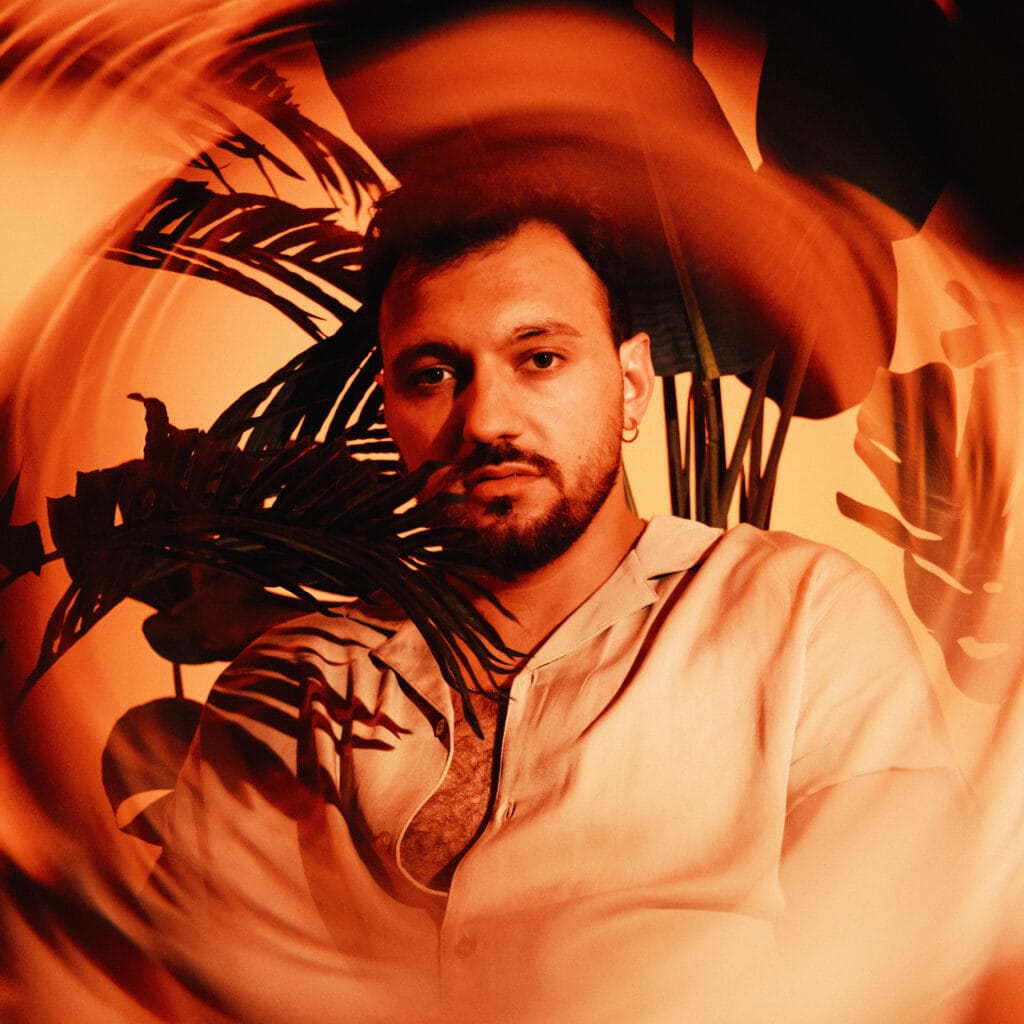 Musician Bio:
Losing his Father and friend to suicide in 2022 served as the catalyst for Lew to write and speak about the common struggles of depression, temptation, and anxiety. Born and raised in rural Northern Minnesota, he highlights themes of isolation and mental entrapment. Lewis adopted the moniker "Lew" as a tribute to his Father, who used it endearingly.
Helplessness is conveyed in Lew Apollo's debut single "TROUBLE ON MY MIND"; a cry for help from one's own mind. Lew's raspy vocal pairs with his equally raspy, hypnotic guitar lick serving as a Neo-Blues/Roots Rock call and response. This genre-bending debut single off his debut EP combines Blues Rock, Indie-Soul, with the beat and production of Vapor-Soul and R&B. A result of playing hundreds of live shows as a soul-blues trio in Austin, TX and a long-time collaboration with BLK ODYSSY. Losing loved ones to suicide in 2022 brought a new meaning to "TROUBLE ON MY MIND"; a general summary of fear and temptation quickly transformed into a metaphor of suicidal thoughts and the everlasting mental struggle.
Climbing the ranks in the Duluth, Minneapolis, and recently Austin TX Blues and Soul scenes, Lew has transferred his focus from primarily performing live, to writing and recording captivating songs about internal problems. Co-written and Produced by BLK ODYSSY, Lew Apollo is releasing his anticipated debut EP April 2023. His leading single "TROUBLE ON MY MIND" is out 2/3/23.
Listen to his music:
Can't make it? Catch his show at Antone's on June 22! Click here to get tickets.
Music in the Garden is family-friendly and included with general admission, simply reserve tickets for the date of the event you wish to attend and arrive at the time of the show. All ages are welcome & we are dog-friendly, plus there is free parking onsite.
🚗PARKING: The overflow lot will be open at 2228 Stratford Drive, and parking passes for this lot will be provided at both ticketing entrances. Rideshare dropoff can navigate to our main entrance 2220 Barton Springs Rd. **Please use caution when crossing Stratford Drive.
We need volunteers! Sign up on GivePulse, via the link below.
---