Music in the Garden: Natalie Price
June 29
@
5:30 pm
–
7:30 pm
Included with admission, free for Conservancy members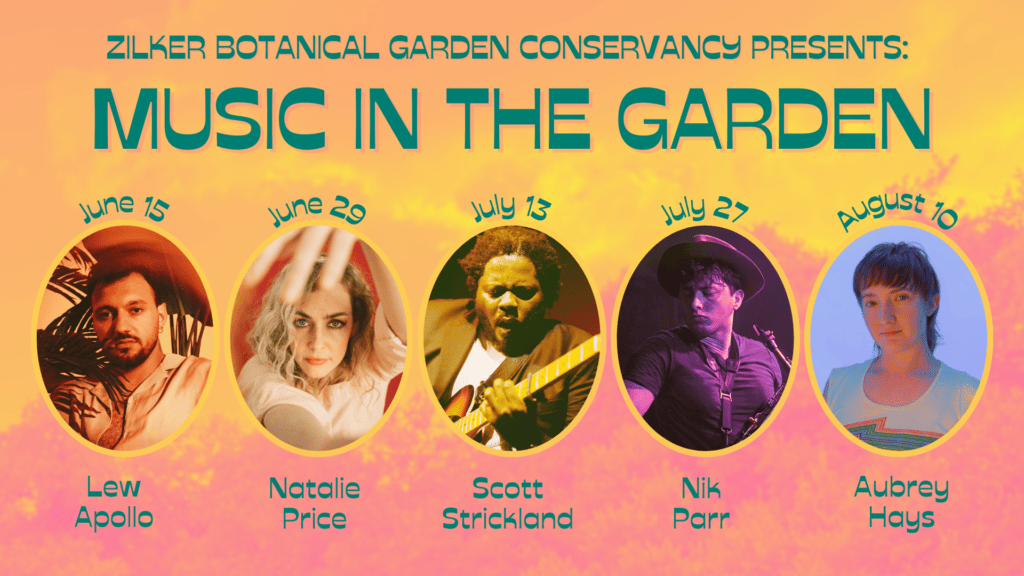 Stop by Zilker Botanical Garden on select Thursday evenings this summer for Music in the Garden, an annual outdoor summer event. Guests can enjoy live music performed in the shaded Rose Garden from 5:30pm to 7:30pm, grab a burger from Downtown Burgers, and sip on a crisp beer or hop water from Austin Beerworks. The lineup includes a variety of local artists ranging from Lew Apollo to Aubrey Hays. Guests are encouraged to bring a blanket or chair to sit back, relax, and enjoy an evening of tunes and good times. Get outdoors this summer and enjoy live music right in Zilker's backyard!
Natalie Price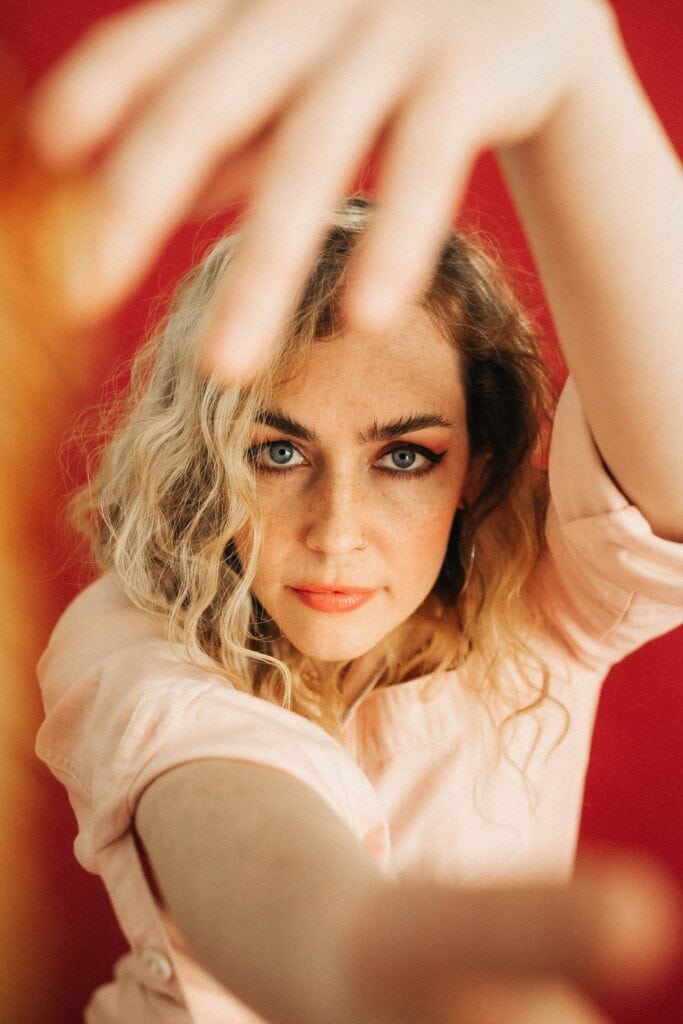 Musician Bio:
Raised in a strict, religious, less-than-musical household, Price's songwriting experience was largely self-taught out of necessity, resulting in the undiluted, pure love of the craft that's baked into every melody she writes. The harmonies her grandmother sang in church, the catharsis she'd find scribbling lyrics in her primary school journal, the awe-inspiring power of compositions like "Amazing Grace" — these formative memories continue to guide Price long after she's taken ownership of her own life story. "She's following her own songwriting compass" says Austin based folk-singer Grace Pettis, "[she's] not influenced by what anybody else is doing, or some self-conscious idea of what she's 'supposed to do' — those kinds of elements are exciting to hear."
Price's journey thus far can be experienced via her debut EP, ​Through the Fog​ (2019). Written between 2012 and 2018, this five-song, 'best-of' collection presents a snapshot of Price's move to Austin and the nights she spent honing her craft at local open mics and listing rooms. A remarkable mosaic of love, regret, and hope, Through the Fog's l​ ush compositions and masterful producing (courtesy of engineer Brian Douglas Phillips) demand to be experienced in one sitting, with the best pair of headphones one has available. "It's the kind of EP that gets into your blood." says Hampton, "Natalie's poetry, her prose, everything just comes together so perfectly".
Today, Natalie Price's journey continues. ​Follow her on ​Instagram​ and ​Facebook​ for her latest updates and releases, and access her archive of performances and recordings via her ​YouTube channel​.​ As Natalie works toward her eagerly awaited sophomore release, why not revisit ​Through the Fog ​or ​– ​better yet — ​experience this landmark debut the first time​? As the record's pedal steel mixes with her warm vocals and knock-out melodies — one can't keep from falling in love with Natalie Price's music again and again.
Listen to their music:
Music in the Garden is family-friendly and included with general admission, simply reserve tickets for the date of the event you wish to attend and arrive at the time of the show. All ages are welcome & we are dog-friendly, plus there is free parking onsite.
🚗PARKING: The overflow lot will be open at 2228 Stratford Drive, and parking passes for this lot will be provided at both ticketing entrances. Rideshare dropoff can navigate to our main entrance 2220 Barton Springs Rd. **Please use caution when crossing Stratford Drive.
We need volunteers! Sign up on GivePulse, via the link below.
---