Music in the Garden: Nik Parr
July 27
@
5:30 pm
–
7:30 pm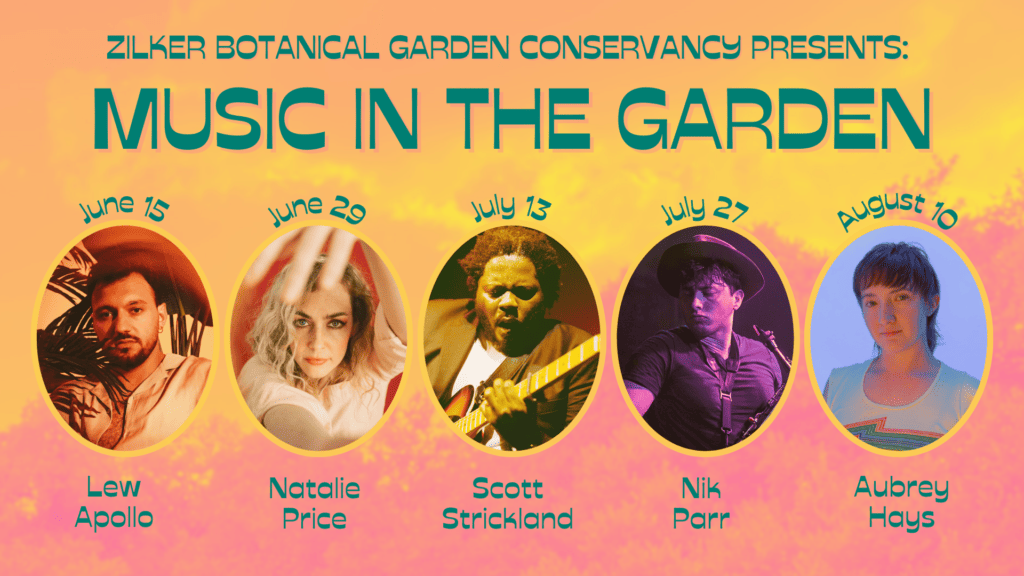 Stop by Zilker Botanical Garden on select Thursday evenings this summer for Music in the Garden, an annual outdoor summer event. Guests can enjoy live music performed in the shaded Rose Garden from 5:30pm to 7:30pm, grab a burger from Downtown Burgers, and sip on a crisp beer or hop water from Austin Beerworks. The lineup includes a variety of local artists ranging from Lew Apollo to Aubrey Hays. Guests are encouraged to bring a blanket or chair to sit back, relax, and enjoy an evening of tunes and good times. Get outdoors this summer and enjoy live music right in Zilker's backyard!
Nik Parr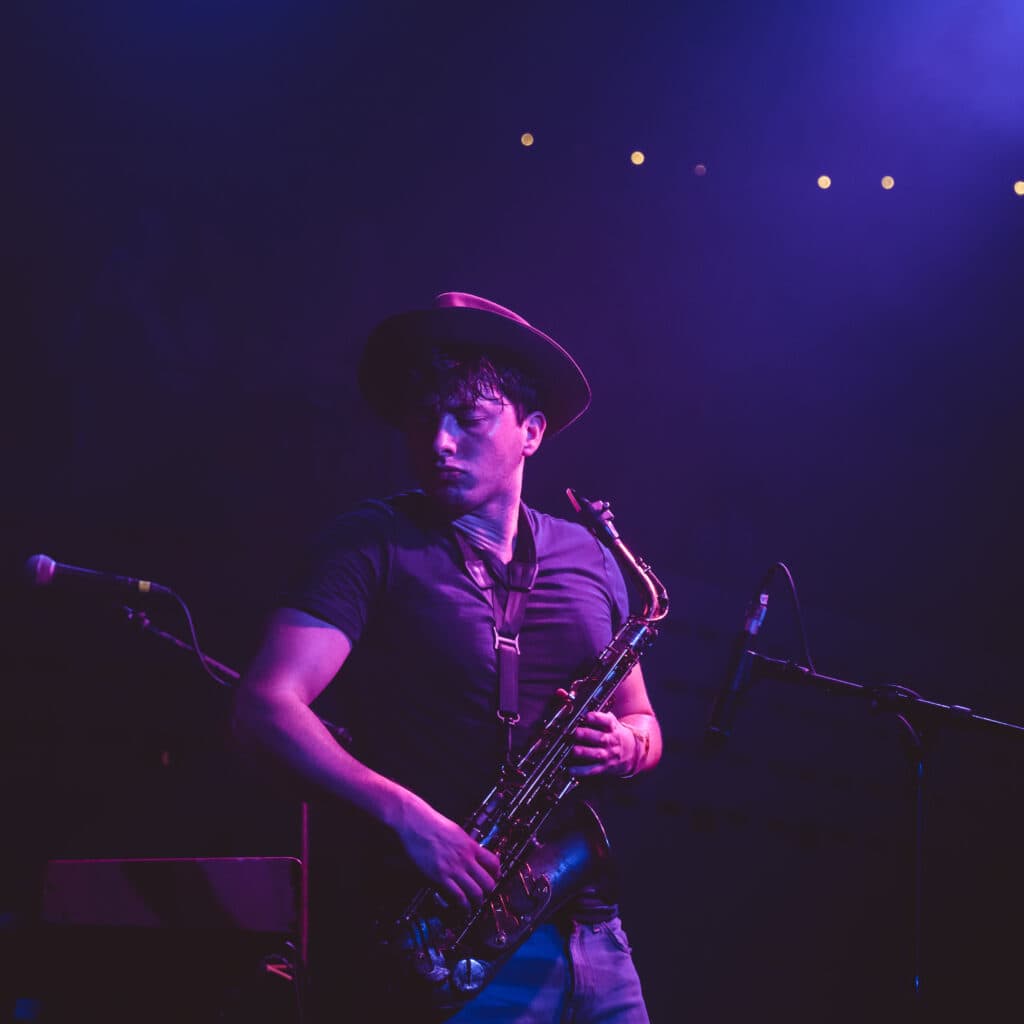 Musician Bio:
Nik Parr is a musician and illustrator living and performing in Austin, Texas.
Nik is self-taught in both fields. From an early age, he demonstrated a passion for drawing and his love of music quickly followed. As Nik continued creating artwork he also began teaching himself piano, and by age twelve, started performing in public. He now leads his own rock and roll band based out of Austin, The Selfless Lovers, in which he plays piano, and saxophone, sings, and writes the songs.
As an artist, Nik was prolific from a young age, literally filling up file boxes with the amount of art he created. As he earned his BBA from The University of Texas at Austin, Nik started to hone in on his style of illustration by spending long hours drawing at coffee shops. His art is characterized by surrealist elements and a vibrant, otherworldly color pallet. He strives to create imaginative pieces that are immersive and most importantly, fun.
Today, Nik makes heavy use of Prismacolor pencils and graphite. His pieces often take weeks or even months to finish as many of the scenes he creates stem completely from his own imagination. He draws primarily on oversized, toned archival paper, starting with a "skeleton," of pencil and slowly erasing all the pencil and replacing with Prismacolors as the pieces near completion.
Listen to their music:
http://www.nikparr.com/promised-land-album
Music in the Garden is family-friendly and included with general admission, simply reserve tickets for the date of the event you wish to attend and arrive at the time of the show. All ages are welcome & we are dog-friendly, plus there is free parking onsite.
🚗PARKING: The overflow lot will be open at 2228 Stratford Drive, and parking passes for this lot will be provided at both ticketing entrances. Rideshare dropoff can navigate to our main entrance 2220 Barton Springs Rd. **Please use caution when crossing Stratford Drive.
We need volunteers! Sign up on GivePulse, via the link below.
---