Take the Magic Home with you: Faerie Garden Workshop
August 13, 2022
@
8:00 am
–
11:00 am
Included with Garden admission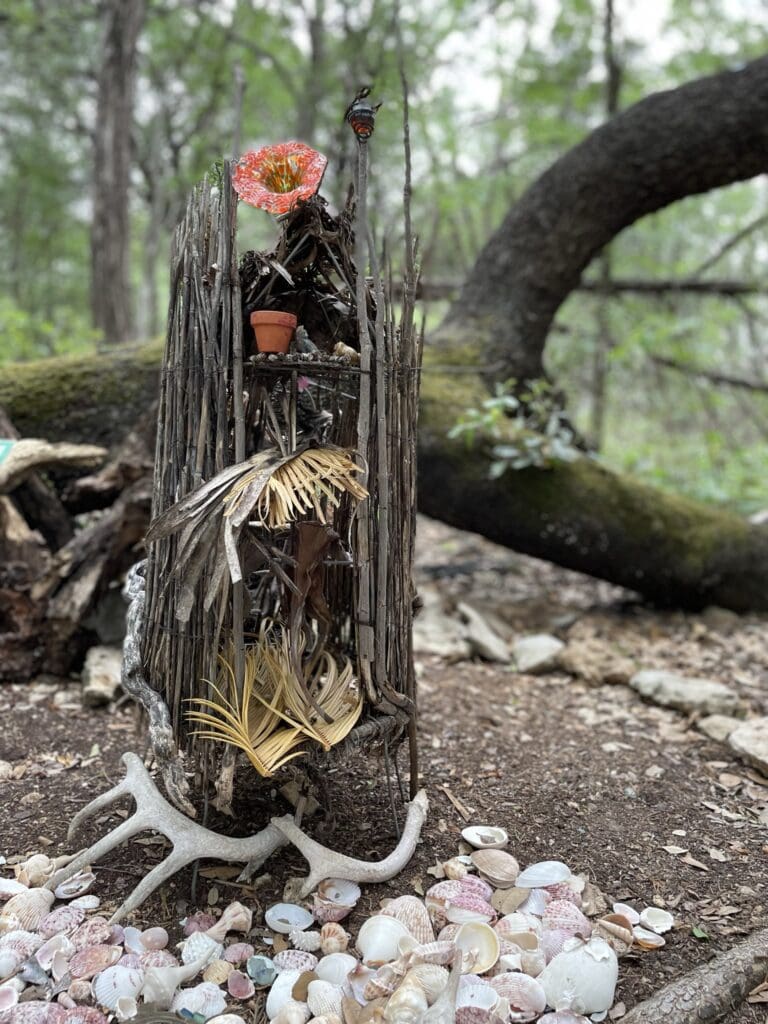 As the season comes to a close, you are cordially invited to the first annual faerie home migration. The 2022 Woodland Faerie Trail had over 70 homes on display this summer, all thanks to our local faerie home architects.
Join us in the Garden Center Auditorium on August 13th for a free faerie garden workshop! During the workshop, architects can retrieve their faerie designs from the trail to be taken home and build a faerie garden to go with it. If you did not contribute a home to the Woodland Faerie Trail, you are still welcome to attend this workshop.
The workshop will begin at 8 am for Conservancy members, and at 9 am for all faerie architects.
Click here to become a member today! Supplies will be available on a first-come, first-served basis and additional items can be purchased from the gift shop! See the examples below.
During the weekend of August 13-14, all architects are asked to migrate their faerie homes to your backyard or patio.
Faerie garden supplies will be provided by the Conservancy, and our 2022 Woodland Faerie Trail sponsor, H-E-B.