The Passion and the Insanity: Saving the Last Kentucky Lady Slipper Orchids in Texas
August 3, 2021
@
6:45 pm
–
8:30 pm
Adam Black is a lifelong plant enthusiast with a passion for the rare, unusual & esoteric. Based near Navasota, Texas, Adam combines his experience in the fields of botany and horticulture by promoting diverse landscapes while also collaborating with various gardens and universities collecting imperiled plant species for the purpose of
research and conservation.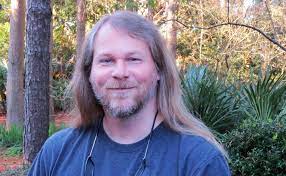 Adam is self-employed as a botanical & horticultural consultant while also serving as Program Coordinator for the Smithsonian-led Global Genome Initiative for gardens. He previously worked at several botanical gardens, most notably as Director of the John Fairey Garden (formerly Peckerwood Garden) in Hempstead, Texas where he assisted with the transition of this internationally-acclaimed private garden into a public garden. Originally from Florida, Adam managed the forest pathology & entomology laboratories at the University of Florida and, with his late wife, owned a collector-oriented mail-order nursery that introduced many new plants to cultivation from Adam's international and domestic explorations.
Heart of Texas Orchid Society
hotos.austin@gmail.com