HOA Entrance Makeover, Presented by: Travis County Master Gardener Jo Anne Hargraves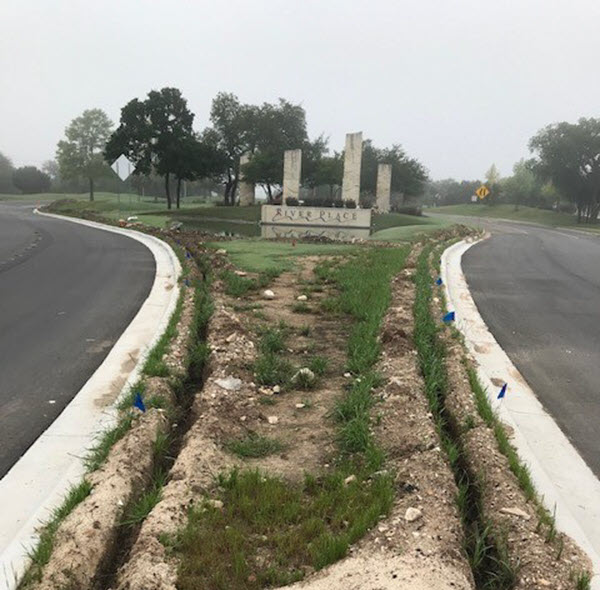 August 4, 2021
@
10:00 am
–
12:00 pm
The Texas A&M AgriLife Extension Service in Travis County and Travis County Master Gardener Jo Anne Hargraves will present "HOA Entrance Makeover" on August 4th. Jo Anne served as project manager for her RiverPlace HOA entrance makeover after a road improvement project destroyed the existing intersection.
The free live webinar will begin at 10 a.m. and conclude around 12 p.m. To register click here or paste this link in your browser: https://traviscountytx-gov.zoomgov.com/webinar/register/6016257728518/WN_ezhnUSwRRRq3v3g1p_mMew
Jo Anne coordinated the installation and development of the new entrance through cooperation between HOA, city services, state agencies and regulatory agencies for a project on private property. You'll learn how she became involved, the scope of the project, the constraints and opportunities she faced, and the project phases for the major construction and new landscaping. She'll also talk about the major challenges that were presented when doing this during a pandemic and the February 2021 freeze.
If you're doing similar landscaping projects with your HOA, neighborhood or church, don't miss this session on August 4th. The webinar has a limit of 100 attendees, but an unlimited number of people can register and see a recording of the program. All attendees must register to either attend the live seminar or view the recording. .
Attendees will have the opportunity to submit questions prior to the webinar and receive answers during the live program as time allows.
This seminar is part of the Drought-To-Deluge seminar series. More information on the seminars can be found by visiting the Travis County Extension Education website . You may want to sign up for event notifications and subscribing to the blog
You may also be interested in the book, From Drought to Deluge: The Resilient Central Texas Garden, which can be purchased online from the Travis County Master Gardeners Association.
Travis County Master Gardeners