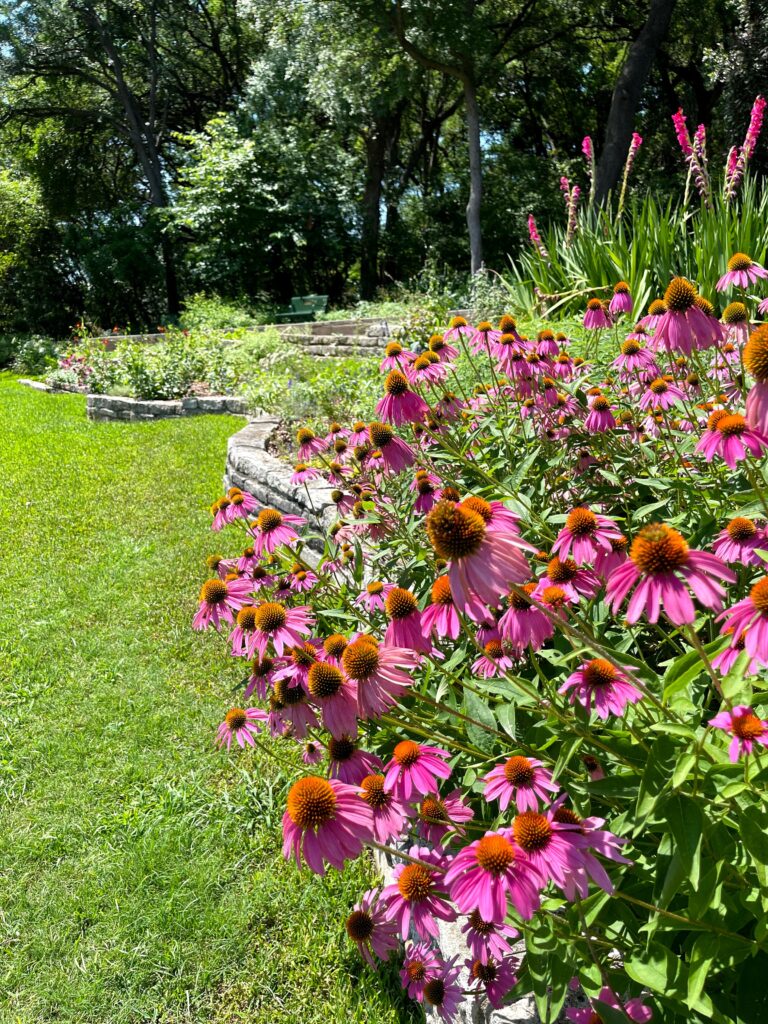 Since 1983, the Austin Herb Society has been educating members and the community about herbs, including propagation, landscaping, history, folklore, and culinary, medicinal, and decorative uses of herbs. While our members are united by an interest in herbs, they are also a diverse group of individuals: from gardeners and herbalists to cooks and business owners.
AHS members design and maintain the Zilker Herb Garden-a dazzling landscape of color and fragrance that has become a centerpiece of Zilker Botanical Garden. Here, visitors can touch, taste, and smell they way through nearly 200 varieties of herbs, depending on the season. Bees and butterflies dot the beds of basil, lavender, and calendula. There are classic culinary herbs like rosemary, mint, and thyme alongside herbs revered for their health attributes, including aloe and echinacea.
In addition to hands-on learning in the Zilker Herb Garden, members enjoy:
Monthly meetings with expert speakers on diverse topics (currently via zoom)
Educational workshops and seminars throughout the year
Study groups focused on culinary herbs and herbal products
Field trips to unique gardens and herb-loving businesses
Delicious herbal refreshments at our in-person meetings
Fellowship with interesting and informed herb lovers
Please join us in exploring the wonderful world of herbs!
You can also find us on Facebook